Name: Casey David Honigbaum
From: Ithaca, New York
Grade: 12
School: Ithaca High School
Votes: 0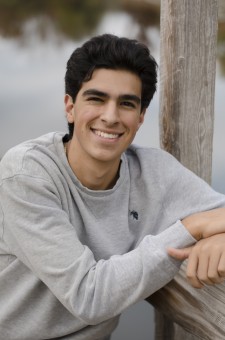 My Dad likes to say "The world's problems cannot be solved by a
single person, but they can only be solved by individuals." This
statement helps define community service for me. It makes larger
issues seem less overwhelming and suggests that community service
really can be as simple as one individual helping another.
I am a member of many communities. I am a member of my geographical
community of Ithaca, NY, a member of my school community, a member of
my neighborhood community, and a member of my baseball community
where I serve as captain. Meaningful service comes in different
forms, and in the unique communities I live in, I contribute in large
and small ways.
Before I knew what the meaning of service was, I was helping feed less
fortunate families in my community. My mom organizes an annual food
drive, collecting non-perishable food items for a local elementary
school where food insecurity is an issue. I have memories from as
early as 4 years old, distributing flyers, carrying cans, filling up
grocery carts, collecting donated food items, struggling to lift
baskets, packaging and delivering baskets to the school. Through
helping every year, I have learned that I have a responsibility to
help others because I am lucky to have more than I need.
For several years I helped an elderly neighbor with the chores she was no
longer able to do herself. I mowed her lawn, pulled weeds, raked
leaves and kept her driveway free of snow. She would insist on paying
me, but I refused. She reminded me of my grandmother and I grew very
fond of her. Last summer she asked for my help quite a bit. I carried
in her groceries and her mail, not knowing that she had been
diagnosed with cancer. This past fall my neighbor passed away, and as
big as the loss is, I'll always be grateful I was able to help make
her life a little easier.    
For the past five years, I have been selected to serve on the
Superintendent's Advisory Council, a group made up of students chosen
by school principals. In early 2014 the council began discussing how
the district could provide each student with computers for use during
the school year, and as a direct result of the work we did, in 2015
each student in grades 6-12 were issued their own chromebook. This
technology has become a core part of the student experience. This
especially benefited students who did not have access to computers
and internet at home. I'm proud to have been a part of this
innovative program that brought equality to the student body.  
The world has no shortage of problems. Hunger, homelessness, poverty,
racism, sexism, discrimination, and climate change, to name a few.
These problems exist at global, regional, and  local levels.
When we start addressing problems within each community we move
closer to achieving success at all levels. And it all starts with
individuals who want to make a difference.