Name: Fatima Mendoza
From: Dallas, TX
Grade: 12
School: Irma Rangel Young Women's Leadership School
Votes: 0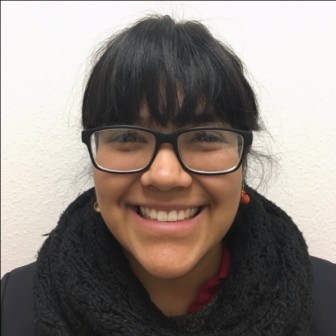 It all began at the end of my sophomore year, when I gathered the
courage to apply to a Bright Light scholarship. The event first
caught my interest by the word volunteering because it allows me to
meet new people and learn more about the world around me. Thus, when
I saw that I would volunteer in Cuba, I knew I needed to grasp this
chance, so I did and my passion for travel and helping the less
fortunate enabled me to win the scholarship.

      During my week in Viñales, Cuba I worked twenty-three hours on the fields
of an organic farm. Working on the fields, I underwent the work it
takes to harvest food, along with the routine for Cuban farmers.
Doing this labor, allowed me to have more personal and realistic
experience of Viñales when compared to one that a tourist would
have. This opportunity gave me the chance to initiate my global
citizenship by visiting and living in a communist country, which was
not easy.
At first it was both intriguing and a little offsetting to see how the
Cubans have adapted to their authoritative society. For instance, I
was shocked to hear that my host mom was paid 200 dollars per month.
However, I saw that our values differentiated when she stated that
she didn't mind being paid so little because their country's
healthcare system is free. Although I understood how she perceived
that as a benefit, I simply could not get over the fact that the
government would steal from its people in such an unjust manner.
I am glad to say that, as an American, I was a part of the necessary
mending of relations with Cuba. My stay proved how people of
different ideologies can still get along, if we set our differences
aside, sit down and converse. I think that sharing a part of who we
are and of our culture helps people connect on a deeper level because
we showcase who we are and this lets others know that we are open to
getting to know and accept them. This experience strengthened my love
for diversity and my goal in life. I want to impact the world and I
will achieve this by exhibiting America's principle of equality and
destroying the white American guy stereotype by creating a range of
animated characters with unique cultural backgrounds to showcase the
rainbow of cultures that our world offers.
To me "looking forward" means that I will bring diversity to the
media, so that little girls can be empowered by seeing a
representation of their culture on the TV. Until the very end, I plan
to be a global volunteer, so that I can share and encourage the future generations, from all over the
world, to understand the importance of helping others. I know that in
thirty years my volunteering will have been impactful because
everything I learned from those experiences will translate into the
vector graphics of my animations.