Name: Alivia Eng
From: Redmond, Washington
Grade: Senior in High School
School: Redmond High School
Votes: 0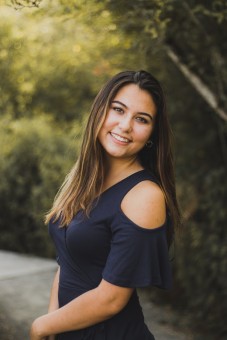 The
area in which I have chosen to volunteer in is helping children in
need because they are our future and I want to do everything I can to
support them through their most important developmental stage. Since
the fifth grade I've been helping cook and serve breakfast to the
before school care at Jubilee Reach Community Center. This community
center is located in a low-income area where parents are able to
bring their kids for free when they have to go to work and provide
for their family. Almost every month of the school year since the
fifth grade I've dedicated 3 hours to this service- this has
totaled up to about 200 hours.
My
responsibilities included cooking, serving, and engaging in
conversation with the children. The biggest challenge as a volunteer
at Jubilee was seeing how hungry some of these kids were and the
thought of them going to bed without a sustainable meal. Talking to
the kids has given me the most satisfaction as a volunteer because
even though they are not in the best financial and/or home situations
they still have their spirits and I get to help keep those spirits up
by feeding them a bountiful breakfast. I have learned many things
from this volunteer position but the two that stand out most are the
importance of diversity and gratefulness. The children in this
program come from all different types of cultures and backgrounds
which enrich their community and make it unique. I have also learned
to be more grateful for what I have- that I don't have to worry
about what I will eat for each meal.

Helping
these kids and this community aligns with my intended field of study,
engineering, because by studying this subject I could learn how to
build up communities like these with helpful innovations and
technology. These activities are "forward looking" because they
have established a precedent in my life. I will always want to give
back to the community and I owe that to my father for starting me in
community service at such a young age. "Forward looking" to me
means that you are taking the present and applying it positively to
your future. The change I seek to foster in this world via my
volunteer activities is to simply lead by example. I've convinced
my friends and family to engage in community service because they
have seen what I do. If I were to come back in several years my
service will have definitely made a difference because those kids
will be grown adults and succeeding and serving in their own lives.