Name: James Dahlvang
From: Minneapolis, Minnesota
Grade: College freshman
School: University of Minnesota-Twin Cities
Votes: 0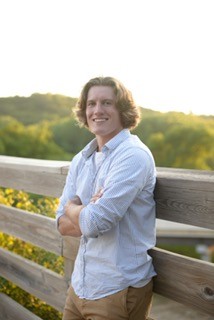 James
Dahlvang
National
Driving and Traffic School Scholarship Entry
4/1/2018
I
visited Tanzania with a church group in January, 2015. We saw a
school we'd been sponsoring for years, and I was inspired to help
out. Despite challenges, the headmaster remained optimistic,
confident his students would "find a way." After reflecting on
it, I realized I could help them find a way.
After
returning home, I did my best to relay the need. My friends and
family tried to understand. A student to textbook ratio of 50:1.
Chemistry supplies that hadn't been restocked in years. No physics
equipment despite physics' presence on the national exam-something
only about 5% of students pass, which allows them to advance to
University. People wanted to help, so I started an organization
called the Tanzania Book Initiative. Our goal was simple: raise about
$4000, which would reduce the student to textbook ratio to 3:1,
restock chemistry supplies, and provide new physics equipment. We
immediately went to work.
A
couple months later, we were at about $3000. Through letters and
word-of-mouth, people sent money-as little as $5, as much as $500. As
the founder and leader, it was sometimes difficult to motivate my
team-and friends-to finish their tasks. However, by reminding them of
the end goal and how much good we could do, they did their jobs as
well as they could.
My
phone rang one Sunday afternoon. "Hi James, this is Pastor Mary
from Good Shepherd Lutheran Church. Do you have a moment to talk?"
Pastor Mary was a colleague of my dad's, and she said her church
was looking for a project. If I came and gave a presentation, there
was a good chance they could donate enough for our project's
completion. I went, talked, and was presented with a little over
$1300. We sent the money to the school and were heaped with
gratitude. I couldn't wait to see what would come of it.
Three
months ago, my dad returned to Tanzania. I woke up to a text from him
one day: "Made it to Iambi. Huge transformation at the school
thanks to electricity and school books. Leading school in Kalama
district. 20 university level scholars. Next closest had 7. You did
good, son." Iambi is the village the school is in, and his church
had raised money for electricity in a separate project. I was proud
of this text. These people knew they had potential and could fill it
given certain resources. We played a small role, and they finished
the job. I was so proud of the school and my team. We had done good.
A good work.
I
hope to return to Tanzania someday. It would be an honor to teach at
the school. As a biology major, I could potentially provide valuable
knowledge and push the students even further.

Life
is all about doing good works. It felt great to do one, and I know
I'll have opportunities to do more. And I can't wait for that.