Name: Rachel Hyvl
From: Rockwall, TX
Grade: 12
School: Richland Collegiate High School
Votes: 0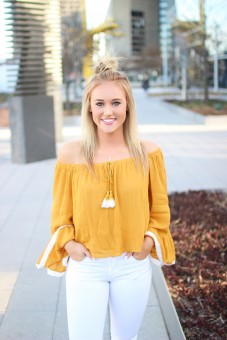 Rachel Hyvl
Youth Forward

To go along with my senior year research project, I have chosen to
volunteer in a small community in Dallas county, called Sandbranch.
This community has been fighting for access to clean, running water
for decades and still does not have it. I have been researching the
causes and effects of contaminated water on human health and the
environment, which is what sparked my passion to help this community.
Every Saturday morning, a small church in Sandbranch holds a food and
water drive, giving our fresh produce and cases of bottled water to
the families who live in Sandbranch. I volunteer here every other
Saturday morning from 7:00am-12:00pm. My responsibility has been to
load cases of water or boxes of produce into the cars of the families
who come through the drive. One of the biggest challenges that I have
when I volunteer is having to try to give each family as much as I
can, while still having enough to serve every family. It saddens me
to see these people come through and beg for more water, and
sometimes we have to say no, simply because we must have enough cases
of water to serve as many families as we can. Fighting for clean
water should not be such a big problem in our world considering we
know what technology we need to clean it, the government has just not
provided funding in certain areas. When I first found this community,
I was shocked that this was happening in Dallas, because Dallas is
one of the wealthiest cities in the nation. This just goes to show
that tragedy can be occurring anywhere. On the other hand, there are
many positive things that I get out of going to volunteer. Each time
I go volunteer, I leave in a good mood and always have a good day
after. It is amazing to not only help other people, but get something
out of it and feel good afterwards. From volunteering here, I learned
how to be more patient with other people and increased my skills when
working in groups.