Name: Jesus Andres Calderoni
From: Germantown, Tennessee
Grade: High School Senior
School: Christian Brothers High School
Votes: 0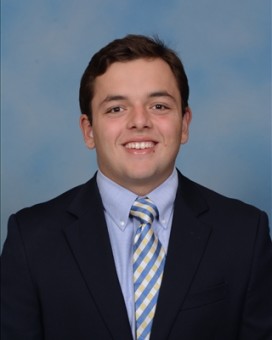 The Hispanic population in Memphis, Tennessee is small and oftentimes overlooked.
I am Hispanic, and this is a topic that is very close to my heart.
Spring of my junior year, I was asked if I wanted to be part of a
program that will allow young Hispanic and lower-income children to
advance their reading skills. I said yes, because what better way to
give back to the Hispanic community than through direct service. The
following week I began my service. Upon arriving, I met the young man
whom I was going to be tutoring, and I could tell how nervous and
excited he was to be working with a younger volunteer. I was
surprised at how outgoing the young man was, and, since I as well am
outgoing, we had great chemistry. The first day went great, and that
service went on for nine weeks. The young man and I ended up
developing a great relationship, and I attribute that to my ability
to speak two languages. He and I communicated in both Spanish and
English, so I was able to get a better understanding of his character
and his work ethic.
I made more progress than the other volunteers and was able to see him grow as a
student. Seeing him grow was my biggest accomplishment because
initially, he could not and did not want to read. After loosening
him up and changing my approach he loved to read and became a better
writer. The end of this service was very sad because I knew I was not
going to see him again. Seeing him smile and wave at me ecstatically
when I would walk in would brighten my day, but it all came to an end
on that ninth week. This was a very sad day for both of us since we
were not going to see each other anymore, but also a good day because
he would take the skills he learned with me to school and hopefully
become a great student.