Name: Kimani Anderson
From: The Woodlands, Texas
Grade: kimanicountry@gmail.com
School: kimanicountry@gmail.com
Votes: 0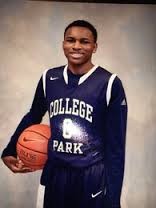 Kimani
Anderson
Mrs.
Dudek
Honors
English 4
Grendel
Socratic Individual Questions
Q9.
What is Grendel's philosophy of life?
A9.
Grendel's philosophies change throughout the book from solipism to
nihilism to empiricism. At first he believes that he created the
universe and the things and environment around him are there because
he makes them. Then towards the middle of the book he starts to
believe that life is meaningless and he just exists "Aw Grendel…
you improve them, my boy!"(Gardner 74). Towards the end of the book
be believes that everything we experience is real and knowledge comes
from our experiences.
Q10.
Why did Grendel make it a point to make Beowulf a stranger and not
use his name in the end of the book. What is Beowulf's philosophy
and how does it contrast with Grendel's philosophy.
A10.
He makes it a point to make Beowulf a stranger to show how grendel
views Beowulf even though he doesn't know who he is. When the 15 men
arrived by sea Grendel describes them as a huge machine moving. When
he spies on them he views Beowulf's mind as a " stone-cold,
grinding like a millwheel"( Gardner 65). Grendel's philosophy is
there is no meaning to life while beowulf's philosophy is honesty,
bravery and humility.
What
does the quote " I was Grendel, ruined of mead halls, wrecker of
Kings! But also, as never before, I was alone"(Gardner 80) show
about how Grendel feels about being enchanted by the dragon?
-It
shows that even though the dragon left him unable to be harmed by
weapons, it separates him more from the world.
He sees that it will be much harder to find a place in this world "
But also, as before, I was alone"
2.If
Grendel would have never met the humans, would his philosophies still
have changed as hey did in the story?
-Grendel's
isolation drives him crazy. He constantly tries to talk to things "
The stars said nothing, but I pretended to ignore the rudeness"
(Gardner 55) but doesn't receive answers. Grendel sees the
companionship of another as something abstract. If he did not meet
the humans then he would have never changed his ideas that the world
is there because of his mind.