Name: Abagail Lorenzo
From: West Long Branch, New Jersey
Grade: 13
School: Monmouth University
Votes: 0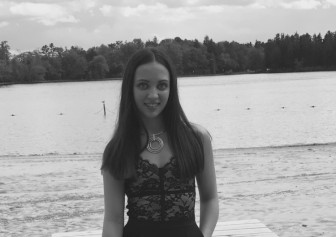 Volunteering as an EMT

"Hello. My name is Abby, I'm from the local First Aid Squad. What seems to be the problem today?"
I stated to the confused woman crunched up on the couch. Annoyed, she
replied, "You guys are EMT's? Where are you from?" Assuming I
had not projected my voice loud enough, I responded, "Toms River"
yet she continued to gaze at me with crossed eyes, "but what town,
like what city?" It was at this moment and when the answer to every
further question was "fifteen hundred" that I understood this
woman was suffering from aphasia and required medical attention,
prompting me to complete a full assessment. Many individuals question
why I, or anybody else, would ever devote time running around town to
assist those in need for free, but volunteering as an EMT pays with
so much more than money. After going through two months of training
and volunteering as a certified EMT for about six months, I have
learned through my experience that volunteering as an EMT builds
character, provides services for those who cannot help themselves,
and offers experience in the medical field.
On average, I volunteer about six hours every week. Like any other job
or career, it takes a certain type of person to volunteer as an EMT.
For instance, one must communicate clearly, respectfully, and briefly
to patients, hospital staff, dispatchers, and other medical
professionals. Furthermore, an EMT must be capable of taking a
leadership role to control the situation, assign jobs to crew
members, and assert confidence in the patient and others. On one
occasion, I recall when my crew was dispatched to a call for a
general weakness only to discover that an older gentleman was
suffering from a diabetic emergency. Prior to our arrival, I took the
role as the crew captain, assigned who would do the charting, and
what equipment would be brought into the incident. On arrival, I
conducted my assessment and discovered that the man was experiencing
Kussmaul respirations and had diminished breathing in his left lung.
Unfortunately, the gentleman refused to be transported and we were
forced to leave the incident, unable to force the man to seek
treatment. This experience toll on me for I knew that death would
soon come knocking on his door, though I was hopeless in changing his
mind. Despite the outcome of the call, I understood what it felt like
to take charge and effectively communicate to the man for I had to
disclose all of the possible outcomes for refusing treatment. Also, I
learned what it felt like to accept other's opinions despite my own
preferences, a lesson that I apply every day when I meet new people.
Most important, volunteering as an EMT allows me to help those who cannot
help themselves. Many of the individuals that question my choice to
volunteer as opposed to getting a paid position fail to remember that
the patient would be the one paying. Patients do not have to
experience the additional stress of speaking to insurance companies
or paying out of pocket when they are already overcome with
adversity. EMT's assist individuals with all sorts of problems,
many people call for lift assists, overdoses, cardiac arrests, or
even just to receive company. No matter what the severity of the case
is, it is important that the community feels comfortable calling for
help. What may seem trivial to one person may be urgent to another,
therefore we gladly rush to help anyone in need.
As an aspiring physician's assistant, volunteering as an EMT allows me
to gain experience in the medical and emergency fields. Oftentimes, I
speak with other paramedics and medical professionals, asking them
about the pros and cons of their fields. Gaining their perspectives
allows me to make decisions regarding which field I want to branch
out into when I become a physician's assistant. Furthermore,
through volunteering I have learned that I can withstand the sight of
blood, manage stressful situations, and never want to work in the
emergency room. Undoubtedly, volunteering has taught me that I
thoroughly enjoy working in the medical field as I know that I can
make a difference and bring relief to a person in pain. What's most
satisfying is knowing that I make a difference. In the distant future
when I look back at my volunteer work, I will know that I have made a
difference in the survival of individuals that I treated and in the
growth of more female EMT's on the squad.