Name: Kathleen Dobrott
From: Plano, Tx
Grade: 12-Senior
School: Plano Senior High School
Votes: 0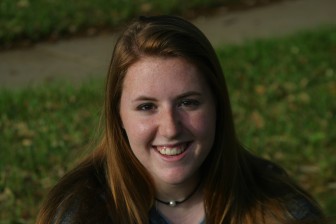 As I would run through the checklist in my head of what supplies we
would need for art that day my thoughts would be interrupted by sweet
memories of the kids at Jumpstart where I volunteered as a camp
counselor in the summers. The weather was warm and the excitement of
kids in summertime filled the air. My mornings were spent carefully
constructing curriculum and preparing for a fun filled afternoon at
Jumpstart Art Camp for kids. Anticipation filled my heart as I knew
when the clock struck one our classrooms would be filled with joyous
noise from young artists participating in what can only be described
as organized chaos.
The future teacher in me beamed with pride as there I was doing what
I love. For four hours a day I got to listen to stories of far off
places from the imagination of children, I got to look close at an
empty palm to see the little dragon a student would show me, and I
got to look at abstract art resembling many parents, grandparents,
and siblings to these kids. Each day my imagination was stretched and
I was reminded how beautiful life is when you're little and living
in a big world full of opportunity and exploration. Often times I
reminded myself of a quote from the Little Prince by Antoine
de Saint-Exupéry, "Grown-ups never understand anything on their
own and it is tiresome for children to be always and forever
explaining things to them." Children have always had a special
place in my heart and working at Jumpstart knowing I was providing
children who may not be able to afford to go to art camp in the
summer an opportunity to discover and have an opportunity to be a kid
away from the stress of where their next meal was coming from or
where they would sleep that night was impactful.
As I observed the artistry at camp from these children I couldn't
help but think forward to what their generation will do. I have one
main goal when I work with kids and that is to instill a sense of
kindness and compassion in their hearts. It is not always easy as
sometimes you can only offer so much hope and it is up to the other
party to buy in as well. There were days where I struggled with
getting my message across or days when there were major behavior
problems but it was all made up for when the next day rolled around
and the excitement to make something beautiful came from these kids.
I have learned how to be a better person from the kids I get to work
with. I have learned that excitement is contagious and when you use
your imagination the world is truly at your fingertips. When I look
back at my life I know my volunteering will have made a difference
and the proof will come from the kindhearted individuals in the
future generations.