Name: Sebastian Waller
From: Camarillo, CA
Grade: 12th
School: Rancho Campana High School
Votes: 0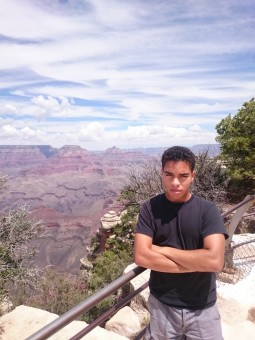 Sebastian Waller
Youth Forward Essay

Though I have not been the biggest leader in the organizations I am a
member of, I have still set examples for other people to follow by
volunteering my time. One such example is that rather than sitting
back and doing nothing like many teens do, I try to aid those in my
community who need it. I have always been a caring individual, to
those around me as well as those that I don't know. I have shown,
and will continue to show, this caring through my service to the
communities I have been a part of.
Before I moved to
California, I was involved in the Boy Scouts of America back in
Northern Virginia. This organization, in addition to aiding boys with
the skills need to live successful and effective lives, is also
instrumental in aiding at community service. Through boy scouts, I
aided in countless service projects, cleanups, and more. One such
event was when we delivered mulch to thousands of houses in the
community. Though it didn't help people in need as much as
something like feeding the homeless, it was still a very difficult
job delivering 40+ pound bags of mulch to households in the
community. Another, smaller service event I did in boy scouts was
when I helped make garden plots for growing plants on in an elderly
community.
Now that I'm in
California, I provide my services by taking part in an organization
called Kiwanis club. Unlike Boy Scouts, this club is based mainly
around aiding the community. Through this organization I have helped
clean beaches, run events hosted by other organizations, and much
more. Though there is also a social element to this club, its main
goal is to aid the community, and I have met that goal in full.
I have also aided
the community on my own (or without any large organizations backing
me, that is). For two thanksgivings now, I have participated in
community events organized by Gobble Gobble Give where, instead of
staying at home on thanksgiving, people help less fortunate
individuals have memorable thanksgivings in the form of meal and care
package preparation and delivery. Most recently, I aided in the
efforts to help the people affected by the wildfires in Ventura. The
wildfires destroyed countless homes all across Southern California,
and with that, thousands of people's livelihoods. I believed it
would've been wrong to not help these people in at least one way. I
helped by packing boxes full of food, toiletries and other
necessities and putting them into vehicles to be delivered to
Ventura, which was where the nearest fire happened. I believe that if
we all do efforts like this to help those in need then the world will
be a much better place.
I plan to
continue this life of service as I go off to college. When I get
accepted, hopefully into the college of my choice, I plan to join
organizations around campus that specialize in sustaining the
community. This way I will be serving the public as I prepare for my
future. Even though I will be even more busy than I currently am in
high school, I want to do the same amount of work, if not more, in
college.