Name: Reginald L Simmons Jr
From: Kentfield, California
Grade: sophmore
School: College Of Marin
Votes: 0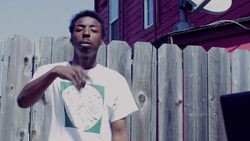 Reginald
Simmons
Dmvedu.org
youth forward Scholarship
Organization:
California Drivers Education
Region:
California
Award
amount $3,000+
Driver's
safety can save your life and another!
The
importance of driver education in reducing the number of deaths is to
have more drivers aware that driving is a privilege and that
privilege can be revoked at any time. Driver's education is meant
to prepare drivers about the first rules of the road before gaining
their license or permits. In addition, young drivers have the
availability to access driver's schools. In order to be safe on the
road you need to know the conditions you're driving in and know
your own vehicle. Driver's education is meant to be taken
seriously, so you can spare your life and another person's life on
the road. Safer drivers on the road can reduce the number of deaths
on the road due to being extra cautious and safer. Safety is the
first thing we should learn in addition to how to operate a vehicle
correctly
Also,
to reduce the number of deaths from driving, we need more people
willing to carpool with one another. Today, there are so many apps if
you need a ride somewhere like these two apps called Uber or Lyft
that's willing to pick you up from a destination and drop you off
to another. With the options of these apps, you can now share a ride
for a kind of cheaper price. Otherwise, public transportation is the
best means of transportation option from buses, to Muni, and from
Bart. Learning that there is a crash every 15 seconds somewhere makes
you think how important driving safety and awareness is. For example,
if more people walked more places they would be helping the air
quality of our air, and the numbers of deaths due to collisions would
be reduced. Therefore, if more people stop using their gadgets, for
example, that would shorten the statistics of head on collisions most
of all.
Yes,
I have experienced being in a car accident before; the first time I
can really recall is when was with my mother, my girlfriend at the
time, and other members of family when a big rig was both turning
right and side swiped my mother's car. I have witnessed losing a
friend that I knew and hung out with in high school due to a car
accident. They were going too fast around a corner and hit a tree.
Some of the other kids were paralyzed, one of the kids lost his life,
and due to the collision the driver had to do some time. I knew all
these kids at the time. I can recall taking my mother's car once
and backing into our neighbor's fence. Luckily I was a minor in the
event of that because it was a hit and run at that time. The police
came and investigated I was so nervous to tell my mom or anyone else
at that time. Luckily it was a slap on the wrist but due to that my
mother was still looked at like a neglectful parent which I still
feel a sense of regret from that.

In
this day and time, to be a safer driver on the road you must your
commute in advance so you won't have to rush, due to the fact you
should have both hands on the steering wheel at all times. In order
to stay safe have a good passenger that can be an extra eye or ears
on the road. In the near future have hands free gadget's while
driving. Also make sure you never drive impaired under any
circumstances. Each and every day you should always do your walk
around and daily vehicle inspections. To help others at this point be
a better driver a good suggestion, would be to help new drivers with
some tips about the road and training or advice on vehicles or larger
ones. To conclude we need to educate ourselves and others about the
road in advance.