Name: Lucas Bay Deininger
From: LAKE WORTH, FL
Grade: High School Junior
School: Park Vista Community High School
Votes: 0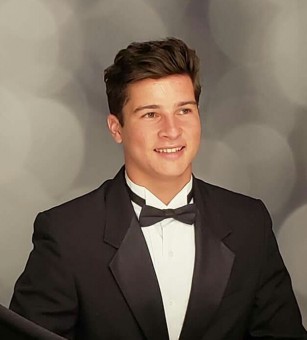 Helping the Community
I have been volunteering at Oasis Compassion Agency and Food Pantry
for several years helping in the back room unloading trucks and
stocking the pantry shelves. Recently, I have been spending more time
in the front, which exposes me to the public. This was a big eye
opener for me in seeing the different situations of poverty that
exists in our country and my own backyard. While my family struggles
financially, I now see more extreme situations of people that come
into the pantry that appear to be living on the street with no proper
food and shelter.
My parents have always said, no matter how much or little we have,
you must always give back to those that have less. I knew we were far
from rich, but never realized how much suffering exists from a basic
lack of means for food.
This experience is giving me a new prospective in my quest to become
a sports medicine physician. I now look to be able to give back to my
community by ensuring that during and after my journey through
college and medical school that I provide my services in any way I
can to the under-privileged. My dad comes from an impoverished Native
American Indian Reservation and my mom migrated from Puerto Rico as a
teen seeking a better life. I have personal motivation to give back
to society.
What inspires me to give back? PRIDE is what I admire most about
my community. I view my community as Park Vista Community High
School. I spend the majority of my time involved in multiple sports,
school clubs and community service volunteering. Pride starts at the
top with the positive attitude of the principle, staff, teachers,
coaches and filters down to each class. You can see pride on all the
different designs of Park Vista shirts worn on campus. Pride is a
diverse student body that performs well above average on state tests
and college readiness measures. Pride is a majority of the student
body coming together to address social issues and peaceful
expressions of their views.
You can see pride when four thousand supporters cheer on the football
team and state champion band. You can see pride in the hundreds of
parent volunteers that give their time and efforts to make the events
special. Pride is I and fellow classmates volunteering on behalf of
the school at the food pantry and Habitat for Humanity projects.
There's always room for improvement. Much of our school
organization's efforts are for fundraising, as our state provides
little funds for athletics and clubs. We always find a way to achieve
our goals, as we know the time and dedication will provide the
positive results we seek. I will jump into community service and
university activities as a freshman. I find it very self rewarding to
be involved and to give back to the community.