Name: Robert Carey
From: Cold Spring Harbor, New York
Grade: rcarey808@gmail.com
School: rcarey808@gmail.com
Votes: 0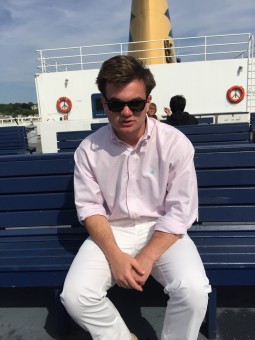 How My Community Involvement in the Fire
Service Has Affected My Life
I
had an uncle who said, "When you start working, that's when your
education begins." My
education
as a volunteer with the Cold Spring Harbor Fire Department began in
August of 2015.
I
understand what my uncle meant. Like other volunteers, I respond to
emergencies at all hours
and
in all types of weather. These are calls from people jeopardized by
fire, accidents and even
death.
All are heartening. The Cold Spring Harbor Fire Department responds
in the spirit of service. I am a small part of the group of men and
women who help those who have lost
homes,
crashed cars and suffered injuries. An education at Adelphi
University compliments
my
volunteering. Experienced University professors will share their
technical knowledge about
science,
business, government and other pursuits. Volunteering and university
schooling,
together,
will educate me more than would schooling alone. My volunteer fire
service teaches

me about human nature, its needs and fears.
The University will share its knowledge and
wisdom. A
scholarship from Youth Forward can make this possible. An education
will make me job ready-that's important. A college education,
rounded and shaped by my experience as a volunteer in the field, will
also ready me for a future leadership role in the fire department.
Robert
Carey
8
Portland Place
Cold
Spring Harbor, NY 11724
January
27, 2019