Name: Kaylee Marie Isenhart
From: Speedway, Indiana
Grade: 11
School: Speedway Senior High School
Votes: 0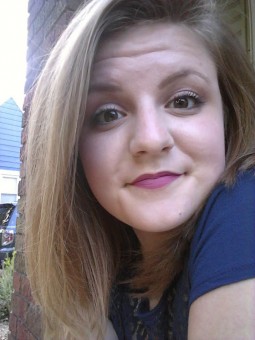 Safe
Driving: The Road to Success
Kaylee
Isenhart
Speedway
High School
Without a doubt,
driving in America is viewed by teens as a road to freedom. Receiving
your license, getting the keys to your first car, and grasping the
tight leather of the wheel that will steer you in the direction of
your newest adventure is what driving is viewed as by teens. Although
we view safe driving seminars at school, and videos of the grizzly
results of texting while driving, this does not deter anyone from
learning to drive; instead, students almost view this as a challenge.
These cautionary tales are presented and the viewer thinks, "Well
that will never be me, I'll be a great driver." This self
assurance and slightly cocky nature is natural to the teen persona,
but when it comes down to the true danger, most students will have to
experience the dangers in order to believe they are out there.
Most
people that I drive with are responsible and respectful of other
people on the road because they have a safe fear of other people on
the road. Even if this is true, I have been in the car with one or
two people who believe in the phrase, "Drive fast, and take
chances." These people have learned how fast they can go on an
empty road and when they are careless, they are thinking more of the
present moment, rather than the future consequences that may be an
effect of their actions. Most I have grown up with behind the wheel
become safer drivers with experience. In order to become safer
drivers, we must be taught by safer drivers.
In order to help
people understand the importance of driver safety, many will need to
be told by someone they respect, in a way that respects their own
abilities. Instead of showing an outdated video about drunk driving,
or having a stranger speak to a classroom full of students who would
rather be anywhere else, students must be spoken to as if they are
capable drivers who can be trusted to drive. They do know there are
dangers, but most will practice safer driving when taught as if they
are not just going to get drunk at a party and drive without a
seatbelt, but as if they are ready to take the world, and the roads,
by storm. Without this education, many will assume there is no danger
in driving and that it is just a way to get from point A to point B.
But if safety education is taught in an attainable and relateable
way, students will be more prepared and aware of the dangers they may
face on the road.