Name: Christina Ouzts
From: Winder, Georgia
Grade: High school senior
School: Winder-Barrow High
Votes: 0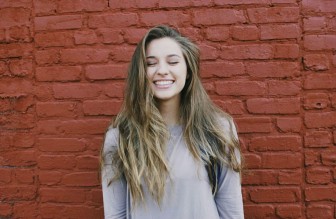 On
April 15th, 2018, my brother and I woke up to a call from my
boyfriend at 2:35 am. He had just dropped me off at my house about 30
minutes earlier and should have been home by now. When I answered he
was crying, but not like a cry out of sadness, but out of trauma,
fear, confusion. He had been driving on a sharp turn near his house
and had ran off the road hitting a tree going 30 mph. Before I knew
it, my feet were running to my car. I couldn't think straight and
all I could feel was my heart racing through my chest. My brother
took the keys from me and told me to get in the passenger side that I
couldn't drive like that. I tried calming him down and stayed on
the phone with him until we pulled up at the same time the police
arrived. We both ran up to each other and all I could do was hold him
tight. In that moment nothing else matter but him. In an instant, I
could have lost my best friend, but I didn't. To this day, I thank
God for him every day. Driver education is no joke. Just because he
had been driving for two years, doesn't mean he's a pro. There's
still life saving rules and tips we should keep in mind. Tips like
turning your headlights on right before sunset or if no vehicle is
approaching, turn your brights on when taking big turns.

Don't
take drivers education lightly. When you're in the course really,
listen. Keep those rules in your mind, so if you ever come into a
situation you know what to do. Here's some steps that can be taken
to reduce the number of deaths related to driving. Step one: take a
driver's ed class first. Whether that's online, going somewhere
or reading rules and studying from a book. Georgia's DDS has an
online driver's education course for $19.95. For a course that
saves lives, $19.95 isn't bad. Step two: Make sure you or someone
else never leaves somewhere intoxicated. If you both are intoxicated
call someone you know. Step three: Never drive sleepy. If you're
too tired to drive, ask to stay where you're at or call an Uber.
Step four: Don't drive if you're on drowsy medications or drugs.
Step five: Always stay updated on driver's education.
Some
steps you and I can take to be better drivers and help others is
speaking up about the importance of driver's education. If you know
someone who hasn't taken the course, recommend it. The DDS has
magazines that you can take and study. After my boyfriend's crash,
we've been more careful. I want you to live the life God's given
you, just as your loved ones want you too as well. So please, take
the pledge to learn more about driver education and stay alive for me
and everyone else in your life.