Name: Olivia Lambdin
From: New Palestine, IN
Grade: oglambdin@icloud.com
School: oglambdin@icloud.com
Votes: 0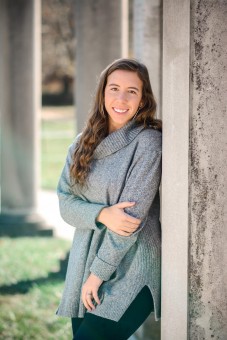 Olivia
Lambdin
The
Children Are Our Future
My
volunteer service and community involvement falls into a few
different categories. My main volunteer service is with children. I
enjoy being able to have an impact on young kids' lives so with
volunteering in Children's Ministry at my church every Sunday by
teaching lessons and doing activities leading them to Christ is right
up my alley. I am with those same kids every Sunday for about an hour
and a half and am responsible for teaching them. In my opinion, one
of the most important jobs there is. I am able to have an influence
on these children that others may not have the opportunity to have.
However; with children, there are always some challenges. The biggest
isn't that large, and for that I am grateful. The main issue that
comes with this volunteer work is my kids not listening and having
low attention spans, but what can you expect from a group of first
grade boys? I enjoy their company and being able to pour into their
lives. That is most satisfaction I get with this opportunity and life
in general. Being able to make long last connections through Christ
is extraordinary.
Another
volunteer service opportunity I have is through a service learning
class I take at school. Our objective is to do projects that can make
an impact on the community. So, this year a group of friends and I
who are all passionate about athletics and children have started a
service project where we go into the elementary schools around us and
teach lessons about sports and healthy choices. This took weeks of
preparation with making the lessons and contacting teachers who would
allow us to come into their classrooms and teach. So far we've
reached many different age groups and share our passions. Along with
these, I am able to take part in a few different other volunteer
services around the community through my church. I attend Brookville
Road Community Church which is closely affiliated with the Hope
Center. This is a rehabilitation center for women rescued from Human
Trafficking. Because of this connection I've been exposed to
their needs and had the opportunity to make a drop in their bucket of
work that needs to be done. In the past years, I've done clean up
inside the facility and just a few weeks ago I was blessed by going
out with my small group and collecting sticks, cleaning out a field,
and cutting down a few dead trees, on their property.

These
opportunities have helped build my character into a more giving,
young adult. Volunteering prepares me for my future in college and
has equipped me with useful tools like time management and working
with others. I seek a change in this broken world through my
activities. Not only are these children impacting me, I hope that by
mentoring them I am making a difference in their future.