Name: Kaylee Kimura
From: Wailuku, Hawaii
Grade: Senior
School: H.P. Baldwin High School
Votes: 1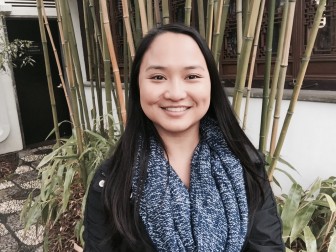 What
is the area in which you have chosen to volunteer

How
many hours per year / week / month have you volunteered?

What
are / were your responsibilities as a volunteer?

What
has been your biggest challenge as a volunteer?

What
has giving you the most satisfaction as a volunteer?

What
have you learned from your volunteer position?
How
are your interests and career goals in alignment with that volunteer
focus, or perhaps not?
Acts
of Kindness
Starting in middle school and continuing into my high school years, I have
volunteered and served in various ways. I have served weekly as a
teacher's helper in dance classes with children, taken leadership
as a Secretary in Key Club, and served in local pharmacies. In
dance I volunteered for 1500 hours over 6 years. In Key Club I easily
put in 200 hours over my 4 years of high school. With adults, my
pharmacy volunteer hours accumulate to over 100 hours over my senior
year of high school.
Beginning, in the 6th grade, I have co-taught ballet and jazz classes and camps.
I taught children the right positions and movements of choreography.
As a dance academy teacher's assistant, I gave the students
individual attention and instructions. Besides growing the student's
self esteem, my work increased their knowledge and love of dance.
Helping children learn to dance really brightened my day. I loved
seeing the children improve weekly so one day they can share their
knowledge of dance with others too, like I do. I helped children find
a new hobby they love. I helped them develop skills and attitudes
they will keep and use for a lifetime.
In high school as an elected Secretary of the school's Key Club (a youth
branch of Kiwanis), I have helped monthly with community events and
fundraisers such as manning race and event aid stations and food
drives. I have also volunteered doing beach and highway cleanup.
Besides these I provided manpower at farms that service handicapped
individuals by demonstrating work skills. All through my middle and
high school years, I have been active and involved in my community.
Waking up early and still having a smile on your face is hard but
helping others reminds me why I am volunteering. It is not for
myself, but for others. I learned it brings joy to unite together
with your friends and serve the community.

I also volunteered at Maui Clinic Pharmacy and Walgreens Pharmacy. The
pharmacies I volunteered at deal with many elderly. They are often
hard of hearing or have vision problems. Some challenges that working
with elderly are that they are forgetful and sometimes get
overwhelmed with new medications. It is crucial that the elderly
understand the proper way to use medications. I assisted the
professional staff and patients and felt fulfilled. It is rewarding
to dedicate myself to helping others and serving the elderly
population, keeping them happy and healthy.
We are currently in the baby boom era where a large number of
individuals are now 65 years or older. As the population of older
people increases, the elderly will struggle requiring trained people
to tend to all their needs. After my professional studies I will be
able to return home and work and give back to the community that my
grandparents loved and where they helped raise me to adulthood. With
a doctorate degree in pharmacy I will be able to continue giving care
of the aging generations.