Name: Justin Williams
From: Pierceton, Indiana
Grade: 11
School: Indiana Academy for Math, Science and Humanities
Votes: 0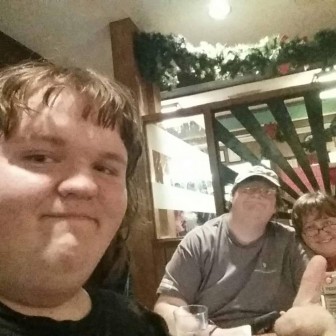 Animals
Bring Out the Best
Volunteer work had always been hard for me to do in the past, even when I was a
Boy Scout. Of course, with Boy Scouting, you feel that sense of
responsibility to do your part and help others, but after I was
forced to leave scouting behind me, not too long after I became an
Eagle Scout, I just felt that every volunteer work my parents
encouraged me to help with was just that: work.
I was not a people person, preferring my books and computer to long
conversations outside of my family and my closest friends. Me being
an introvert was the biggest challenge yet, and when I was finally
told that I absolutely HAD to do some sort of community service
(fifty hours, in fact), it's safe to say I panicked. My family did
not usually have a lot of free time, having to worry about a lot of
stuff to do at home, and the only way we could be persuaded to do
anything was if we could have FUN doing it.
That was when, recently, my parents finally found a solution. I wasn't a
people person, but I WAS the co-owner of three dogs and one rabbit in
our house. Most volunteer work for community service usually involved
working with others in a large group, but then there was the work
that one could do with man's best friends: dogs and cats. That very
weekend, as soon as our other chores were done, we found ourselves at
the humane society's building.
Since then, volunteer work has been rewarding as well as requiring some
hard work, as we walked the dogs and 'socialized' the cats that
were in the pens and needing some attention. My parents and I don't
go to the humane society very often, but rather whenever we all have
time to spare on saturdays. When we do go, it is always a learning
experience and it is the perfect volunteer work for my whole family.
That being said, it IS a learning experience. For one thing, we learned
that for dogs who have not had their shots yet, we are to keep them
at least thirteen feet apart to avoid any illness that one might have
from spreading to the other, similar to how hospitals isolate some
patients and how the staff wear masks for that very reason. For cats,
'socializing' them means just spending time and playing with
them, similar to how a parent must sometimes spend time with their
child to avoid them becoming irritable.
Animals, being more like people than we think, are one way I've been trying
to open up to others since we began our new pastime. I might still
prefer to read, get lost in my own thoughts, but looking forward, I
can see how, thirty or forty years from now, working with the animals
and talking to them can help one become more used to socializing with
other people.