Name: Lewis Long IV
From: Fairfax, VA
Grade: college freshman
School: George Mason University
Votes: 0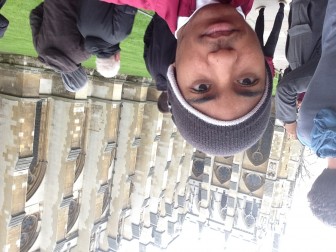 I prefer volunteer projects that focus on youth training,
entertainment, and sports; these are my passions. However, I am
open to other volunteer projects if presented the opportunity. So far
I have volunteered for the Breakfast with Santa program, Camp
Invention, Top Soccer, and a Counselor in Training (CIT) program. The
Breakfast with Santa program is an annual activity my high
school provides for younger members of the community to meet and
greet Santa, play games, participate in arts and crafts, and be
treated to a delicious breakfast. Camp Invention is a program
that encourages kids to be a leader, work in a team environment, and
build a variety of gadgets (robotic-like toys, etc.). Top Soccer
allowed me to mentor and teach mentally and physically-disabled kids
to play soccer. For the CIT program, I volunteered at the
local Boys and Girls Club as a summer camp counselor.
My volunteer hours varied depending on the activity – 45 minutes a
day for a week planning and five hours at the actual Santa event;
five eight-hour days for Camp Intervention; two hours every Saturday
for Top Soccer; and eight hours on Monday and Wednesday for CIT. My
responsibilities included opening and closing the facility, planning
and executing the activities, decorating the facility (if required),
distributing lunches or refreshments, providing instruction,
mentoring, refereeing, demonstrating sports techniques, ensuing
safety, and acting as a role model.
For the most part, these programs are structured to minimize most
potential challenging problems. However, problems do arise. Once I
had to break up a fight, explain the values of good sportsmanship,
and monitor the situation for a few days afterwards. On another
occasion, I dealt with a kid that thought another kid had rabies
especially after he was bitten. It was a big deal, and it took lots
of nurturing to make the kid get over his fear of dying. My biggest
challenge as a volunteer was to remain calm and confident dealing
with and accounting for the large number of kids.
The best part of volunteering is seeing all the enjoyment and
excitement in the eyes of the kids. They are so energetic, have so
much fun, and always put a smile on my face doing different and
"crazy" things every day. There is never a dull moment. I have
learned that volunteering should not be complicated. It is just
rewarding to make a small difference in the lives of others, a
difference that will last a lifetime. The smiles are all the
appreciation I need. If the only things I teach through volunteering
are team work, self-confidence, and collaboration on projects, I have
made a difference. Looking forward to the future, I believe these
simple positive benefits will make the world better. If in thirty
years, I run across one of the kids in my volunteer programs and they
remember me and tell me how much one of the things I taught them made
their life better, I will be satisfied.