Name: Xaniah Prado
From: Nutley, NJ
Grade: 11
School: Nutley High School
Votes: 334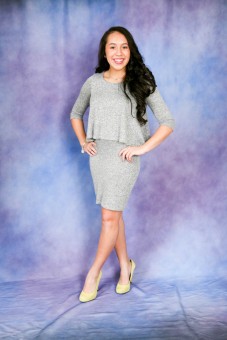 Over the past four years, my life has been constantly busy due to school
and cheerleading, but I have always made or found time to volunteer
because it is my way of expressing my passion to help individuals and
put a smile on their faces when they need it most. From freshmen to
junior year I have completed about 130 hours of volunteer work, but
the one that touched my heart the most was volunteering at
Mountainside Hospital. I have always had this drive since I was
young to assist the sickly, and with that I dedicated my time to
volunteering at a hospital where the littlest things mattered the
most.
At the hospital, I spent four hours every Monday after school from
October to March 2016, passing out water to the patients, answering
their call bells, and most importantly talking to them when they
needed someone the most. I volunteered on two floors, the 5th being
an Orthopedic floor for the elderly and the 6th being the Recovery
floor for their leaving. On both floors, the question that I
constantly received was, "Miss do you mind sitting and talking to
me for a little while." With no hesitation, I would plop myself
next to them or pull up a chair and ask them several questions. I
would always steer away from asking them why they were in the
hospital or anything negative that had to do with the hospital. I
wanted them to get away from the place where they felt the most
saddened by, and I would always ask them about their family or what
they plan on doing when they get out
of the hospital. Looking into their eyes, they were so engaged and
content with even just having small talk. The conversations I had,
made my volunteering experience worth every minute I spent with them.
Just knowing I had the ability to take their mind off of something
that saddened them and turn their whole day around, truly confirmed
that working in the medical field and assisting others is what I was
meant for. Although volunteering on Mondays were a struggle due to
it being my busiest day, that minor setback did not stop me from
hearing the words, "You truly made my day."
Forward-looking, I am very hopeful that my future will look just like that except
their health will be added into my agenda due to me being their
doctor. A doctor has an important job that I plan on successfully
fulfilling by not only taking care of a patient's health, but being
their for them when no one else is, being their backbone to become
stronger mentally, and loving them as an individual. The vibe
walking into a patient's room was quite nerve-wracking because I
did not know what to expect, but by the time I left there I knew
whether I left a mark on them or not, they most certainly left a mark
on me.