Name: Matthew Yohannes
From: Centennial , CO
Grade: 11th
School: Arapahoe High School
Votes: 0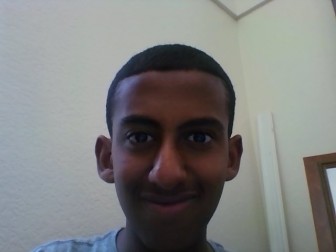 Youth
Forward Scholarship: The Benefits of Benevolence
In the summer of 2014, I traveled to Ethiopia, my parents home country,
to meet with my extended family members and attend a large festival
held in the City of Mekelle, the capital of the Tigray Regional State
in northern Ethiopia. While I was there, I greatly enjoyed being
around the people, food, and different cultural experiences. However,
my enjoyment was stifled by the large levels of poverty I witnessed.
I had seen pictures and images of the poor and destitute on the news.
However, when I saw them in front of me, the experience was
different. Even when compared to the homeless people I had seen in
the U.S., the level and prevalence of poverty astounded me. I had
felt an urge to help these people, and although I could not
practically help the poverty-stricken and vulnerable people I had
noticed, I felt the need to do something about the state of the poor,
destitute, and underprivileged in my home state of Colorado.  
Being able to help the helpless has been a big step forward in achieving my
goals. I feel that by volunteering I have an outlet for my passion,
and it's places like my school's key club, the University of
Colorado Anschutz Hospital (UCH), my local library, and even my
church that continue to fuel it. I have spent more than 50 hours
volunteering at these sites. I primarily spend my time at the UCH
largely because I have aspirations to become a physician's assistant;
even though
my duties are typically mundane and arduous, I believe it's worth
the effort because it helps
set me on a career path that helps me find gainful employment in
healthcare. I also derive pleasure from the small things that I do
and enjoy seeing the smiles that come across the faces of nurses'
and patients'.
           Volunteering isn't only a great way to give back to the community, but it can be
a great way to learn about others and the world around you. In
particular, I think volunteering gets me out of my personal "bubble:"
suburbs and good public schools; and it gives me a window into the
lives of the underprivileged and an unobstructed view of the
prevalence of poverty in the Denver Metropolitan area. As a part of
the key club, I got the opportunity to participate in the "sweet
dreams in a bag" charity and got to pack bedding and comforters for
kids that lacked the proper materials. This gave me a good grasp of
the kind poverty people were dealing with.
Oftentimes, being an active volunteer has unique sets of challenges. Personally,
it's been managing my commitments along with volunteering. I
usually have lot's of homework that I need to do, and numerous
extracurriculars that already take up a lot of time. Although it
takes an extraneous amount of effort, I have always believed that
going the extra-mile to be a volunteer provides me with a sense of
satisfaction that can't be found anywhere else.