Name: Janet Garcia
From: Mesquite , TX
Grade: Junior
School: West Mesquite High School
Votes: 0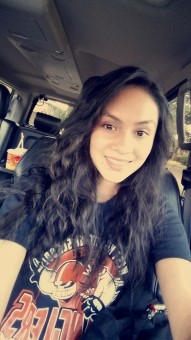 Last year, a junior in high school, I had an opportunity to volunteer for a so-called
trash bash at my school. The funny thing about it was that it was
just about 15 of us volunteering from the whole school nobody in
their right minds wanted to pick up trash for fun. Me on the other
hand I was so ready to make our environment a little better I was
looing forward to making a small change to our surroundings. Sadly
this was just a one day operation due to the fact that teacher in
charge of it left that same year. As a volunteer that day we split up
into groups of three around the school and gathered trash in two
different bags, one for recycling and the other for trash. I was
surprised to find so many tires; there was a bush that had about 5
tires sitting behind it! I feel that finding tires, glass, any items
that were non-degradable made me upset at the lack of respect that
other human beings have towards our environment. It was a challenge
for me to accept that people are ignorant to our Mother Nature and
earth; despite all the many wonders the earth gives us. Not only that
we found so much trash that was nonsense trash that could easily be
put in a nearby trashcan. Another of our responsibilities was to
learn what was recyclable and how it was properly recycled. For
instance I had no idea that water bottles should be opened and thrown
separately from the cap, because they are 2 different types of
plastics. Batteries and tires shouldn't be thrown along with
recycling or trash due to the many hazardous items they carry. Aside
form picking up so much trash I enjoyed the company of the volunteers
because we were alike in our mindset of how the earth should be
treated. I was so proud of my own effort to make our environment a
better place.
My activity was forward looking because it was a positive change and it may have
encouraged those that know me to make a change as well. I interpret
forward looking as an action or experience that helps you learn and
keep going on to something better. I would like to encourage those I
know to change habits that may affect the planet because the earth is
a huge global common; problems are caused in one place and felt at
another place far away without warning. I hope to have made an
influence on those that didn't help out that year; hopefully they
passed on the word around on how important it can be to simply pick
up trash. I know my volunteer work wasn't a big difference but I
mean lets say I didn't volunteer that day; there would have been
fewer leaders to represent the earth. I loved taking action in my own
hands instead of talking about changes that need to be made.