Name: Carissa Langenhuizen
From: Green Bay, Wisconsin
Grade: College Freshman
School: Marquette University
Votes: 37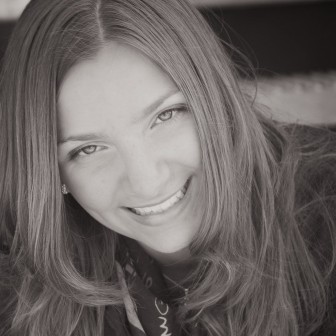 I have chosen to spend my college years volunteering with young children that face
adversity in their everyday life. I am a school-based volunteer in
the Milwaukee Public Schools through the Big Brother Big Sisters
program. I choose to do this because even with my continuous
volunteering in other organizations I do not always see the effects
of my help. Through this organization I am able to help one person
and see how my help improves their life and the people around them.
In ten, twenty, or thirty years I hope to still be in contact with my
little and seeing the difference I created in her life and how she
has prospered since her youth. I hope that I can see her being
successful in anything she wants in her life. I hope my volunteering
can impact this little girl, it does not matter how many people I
help. What matters is that the impact of my help is big.
Each week, while in school, I go to my littles school to help her
with homework for an hour. When done with that we play games together
and chat about life. I just started this volunteering this past fall
but I have enjoyed it so much that I intend to continue to
volunteering as long as I am living in Milwaukee.

My biggest challenge volunteering in this program has been relating
to my little. Her and I come from different backgrounds and finding
things we have in common can be difficult at times. I try to discuss
school and her friends because that is something I can get her
excited about telling me. I hope to as we get closer to be able to
talk to her easily about everything in her life. I want to be there
for her like an older sister that she does not have but in order to
get there we need to be more comfortable with each other. As we
continue to see each other she has started to open up to me about
things, it is making me very happy knowing that I can be a trusted,
stable person for her. Working with my little has taught me to be
grateful for my family. I have learned from my little so much about
how wonderful my childhood was with my family. She has shown me to
make the most of what I have while I still have it. I enjoy that this
volunteering position has allowed me to be a teacher while still
learning about life from her.
I see this volunteering as forward looking for me. I am able to learn more about
the Milwaukee community through someone that has lived there since
they were young. I also am able to spend time helping children. I
feel that if children need help they should be the first ones getting
help. I think that by helping the children we are aiding the future
to a better, more highly functioning country.