Name: Destiny Monae Giles
From: Maywood, IL
Grade: destinygiles43@gmail.com
School: Proviso East
Votes: 0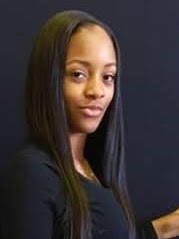 My name is Destiny Giles, and I have chosen to help the homeless. It
started out as a onetime thing. My friend's family has a program
that helps the homeless every year. Each year they gather together
and make bags of non- perishable items like water, hygiene products,
gift cards, socks, gloves, hats, and scarves. We pass them out at
the beginning of the fall to help them prepare for the winter months.
I chose to stick with it because it became close to my heart.
The foundation gathers once a year to help with the give-a-way, but it is a year
round effort. So during the course of a month between school, work,
and spending time with my family I try to dedicate about four hours a
month trying to help. I will help type newsletters, completing
donation request forms, and also inventory.
To me the biggest struggle I come up against is how many people turn away from
helping the less fortunate. I feel we are all one god deed away from
where the less fortunate are. It's harder than I thought it would
be to get people to help other people, but it does not discourage me.
It gives me the motivation to keep going to do more.
There was a man who I met one year giving the bags away. We stopped and talked to
him, and he was a very nice man, who fell on hard times. Lost his
family, job, and house all in one year; however he did not let that
get him down. He gets up every day and finds something to do to help
someone else. When we gave him the bag, we kept walking. On the way
back I saw him giving his bag to a woman who had missed our visit. He
told her to use it because she needed it more than him. To me that's
a reward all in itself.
This program has taught me to be a better person, a kinder version of me. It has
taught me to look from the inside out, and to not go into any
situation with preconceived notions. Every person has hard times, and
situations we must deal with. It's not that we go through them,
it's about how do we help someone who will go through it after you.