Name: Zephanie D'Nae Battle
From: Houston, Texas
Grade: Senior
School: Early College Academy at Southridge
Votes: 43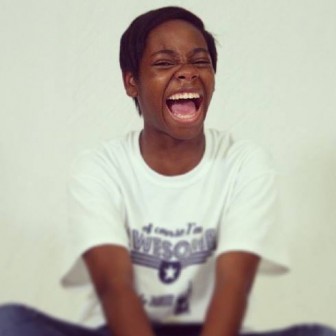 There is always a time to lend a hand in service and to show just how your
character blends into the qualities of being a leader. I believe that
just in my high school career alone, there have been endless
opportunities for me to show my teachers, fellow peers and other
adults how dedicated I am to bettering myself and encouraging others.
In 11th grade, I was a part of the Christian Club and we agreed that for
our service learning and volunteer experience, we would go to the
Houston Food Bank, which helps poor and needy families by providing
them with food and other nonperishable items. The day we arrived at
the bank, there were many other clubs and organizations there to
help. They separated us into designated stations: boxers, who set up
and tore up cardboard boxes that housed the food; runners, who ran
the food to and from a huge cardboard box full of food and other
nonperishable items; and carousel workers, which is where I was
placed, who separated the different foods into certain food or item
groups, which ran on a carousel/conveyor belt system.

The main ordeal was for all of us to together because at the end of the
day, we were helping a person or family in need, which was something
I didn't think I could without a boatload of money or connections.
The club and I, along with the hundreds of other students and adults,
began to understand the value and importance of our tasks and the
benefit it would bring. At the end of our 8 hour schedule, we learned
that we helped feed over 1,500 families. Just knowing I was an aid to
feeding people with a simple task was beyond my comprehension and
gave me a solid, joyous feeling in my heart.
When I plan to serve or encourage others outside of myself, there will
always be a sentiment of appreciation and gratitude, not only for
myself but for the person or people I have the opportunity to make
feel as good as I would want someone to make me feel.