Name: Christianna V. Mariano
From: Atlanta, Georgia
Grade: 12th
School: Lakeside Highschool
Votes: 0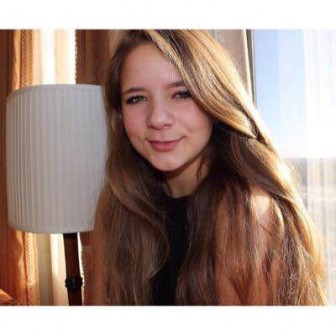 Brains
& Village

As I stood in the life sized circuitry of the brain when
volunteering at the Fernbank Museum, I knew right then what I wanted
to do with my life. I wanted to delve into the mysteries of the
brain. I am now moving forward academically with a passion fueled by
that volunteer experience. We often hear the cliché about how
volunteering helps the person that volunteers and in my case, my
years of being a Fernbank Urban Naturalist volunteer helping inspire
life-long learning about natural history certainly helped connect me
with professional opportunities.
Whether I am serving dinner at the night shelter, teaching hip hop to refugee
teens, performing in senior homes, or leading activities for families
with ill children, I am reminded of how many special people there are
and how we are all in need of support from each other. In life, there
are many things that are debatable, but one thing I know for sure is
that we are all meant to love and help each other. The more and more
we can get people to come together as a community, the better off we
will all be.
I am appreciative of the countless ways I have had to volunteer and am
sincerely grateful for the countless ways people have helped me. What
if the best happens? Let us pay it forward!