Name: Justin Wayne Cunard
From: Orlando, Florida
Grade: College Senior
School: Palm Beach Atlantic University- Orlando Campus
Votes: 27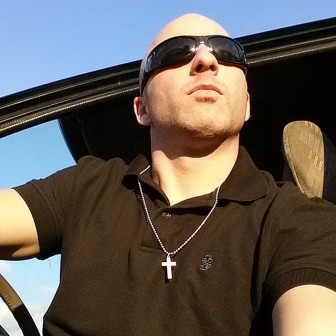 I have chosen to volunteer at a prison to do ministry with 150 men
every Monday night from 6pm-830pm. I was offered the opportunity to
be a part of the ministry 18 months ago and my testimony and
personality just meshed with the men. The actual teaching at the
prison takes place from 7-830pm, but quite a few hours in the week
are spent creating the lesson plans and preparing the material. I
volunteer over 20 hours per month to this program. I am responsible
for teaching, counseling, mentoring, and leading the program. The
environment requires you to wear many hats as a facilitator. As a
volunteer I am required to have a lesson planned and all the
materials prepared in advance, while also coordinating with two other
men who come and assist with the program. The materials include
Bibles, a weekly handout for all the men, dvds, and other technology
to teach the program.
My biggest challenge as a volunteer has been battling my self-worth. It is such
an amazing ministry to be a part of and at times I cannot believe I
was afforded the opportunity to lead such a program. Many nights I
have countless negative thoughts flowing through my mind telling me I
do not belong here. The greatest satisfaction I get from this
opportunity is the lives that I get to witness changing in such a
dark environment. To see these men come in broken and begin the
process to rebuild their lives is truly amazing. The amount of
encouragement and support they give to me is also a major help in
battling the self-doubt I carry at times.
I have learned that if you are willing to lean into the discomfort and leave your
comfortzone amazing things can happen in your life. The way I have
changed as a man because of this responsibility is immeasurable. My
long-term vision is to become a licensed mental health counselor in
Florida and specialize in Adventure Therapy. Being able to work in
the prison has allowed me to learn how to engage a totally new
demographic and also begin to mentor and counsel quite a few of the
men. This volunteer opportunity allows me to look forward in my
vision of being able to work with other people and positively
influence their lives. I love the fact that when someone is given
tools to better their life they are then equipped to do the same in
another person's life.
I believe my volunteer activities will create a rippling effect that I may never
see, but I know that others are being helped by the tools the men are
being taught. I am also grooming the other 2 men who volunteer with
me to become leaders within the program or foster their own program
down the road. The process of bringing back what it truly means to be
a man is a long process and I can only hope that I have furthered the
vision in this regard.