Name: Taylor Sims
From: Chino Hills, California
Grade: High School Senior
School: Chino Hills High School
Votes: 0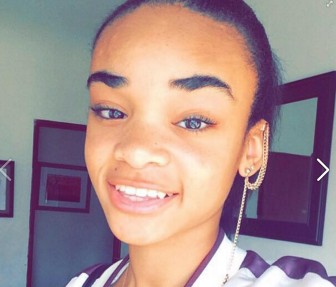 Growing up as the oldest of seven children, I never had someone older than me, yet close enough
to my age that I can go to for advice and can relate to. Although, my
mom became my best-friend, there were times I felt as though she
didn't understand, or I didn't want to listen because of how much
older she was. I've realized that the middle school age tends to be
stubborn toward adult figures and their advice. Although parents are
wiser and more experienced than someone in their late teens and early
twenties, if young people wont listen, then what's the point?
Therefore, I made the decision to be the big sister/ mentor I never
had, so that young girls will have someone they can trust and lean
on.
As I went into high school, I began to volunteer as a mentor to middle
school girls at my local church. Although it is a constant job, I
meet with them every Sunday for 4.5 hours, to ensue that they are
keeping God first in their lives, as they come to me for help in
certain situations.
It is a joy to mentor these girls through their most challenging
moments; however, it is heartbreaking to see them making some of the
same mistakes I made. Many times there isn't much I can do about
it. Being a mentor/ big sister has its challenges, but I do believe
that I am positively impacting the lives of these girls. Along the
way, I am learning that everyone needs someone. Hence, as I am
pouring into these girls, it is essential that I always have a
positive figure in my time of need.