Name: Jasmine Grant
From: Virginia Beach, Virginia
Grade: 9
School: Bayside Highschool
Votes: 57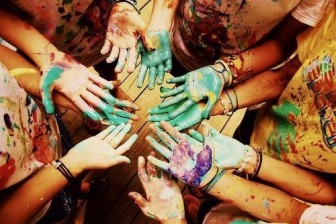 Jasmine Grant
July 14, 2016 Youth Forward Scholarship

What Can You Achieve With
Your Intellect?
Throughout my life, I have been exposed to various ways of volunteerism. Growing
up as a kid in Virginia Beach or I'm pretty sure in any city you do
often realized the different circumstances of society around you. It
has always been something that has caught a hold of my interest and
that is why my intellect is the way that it is today.
There are many components, aspects, and perspectives to volunteerism
itself. Everyone has their own accountability for it as well. I,
myself, have encountered tons of services that supply an aid for
others. I have, not too long ago, volunteered to attend at a court
decision for an organization directed to teens my age in my
neighborhood called the "The Spot". As a volunteer I think the
biggest challenge is realizing and taking full responsibility to what
you are capable of doing. I attended because every bit of support
helps, no matter the age of the experience, it all matters!
Volunteerism is far from just certain activities and services. You are actually
applying your skill and dedication to aid society around you. You
have to want to help others and know that what you are attempting to
do defines your character. Another example of my time volunteering
would have to be back in the month of April. During around that time
my family and I lost loved one. Everyone was heartbroken and because
of us all being family we all had a specific part to take part in to
make it the best home going she could have ever asked for. Every
single one of us helped out voluntarily with finances and every piece
of decoration that made its way to the building. One position that
struck my mind was the one I chose to help do with my aunt. She's a
single mother in the food industry and she does all kinds of things
from catering, to home cooked meals for event planning, and even
creates wonderful baked pastries. I myself have wanted to be a chef
ever since I was in the fourth grade. I helped her set everything up
from the tables to drinks and desserts. The funeral directors
insisted that they keep her contact information so that if they
needed her for any future preferences, she would be just a call away.
The recommended her for their food services and I told her that I
would help commit to the job as well. I know that when losing a loved
one the last thing you would want to be worried about is food. It was
a delight pleasure to bless and help others. Also many times when I
was younger, my grandmother and I would serve food to the local
homeless shelters for 2-4 hours a week. It was an amazing experience
and I wouldn't give it up for anything in the world! I know that in
the future as far as like decades from now, it's all going to be
worth it, you don't always have to be awarded for your deeds, but
the sensation it brings from completing tasks is undefined.
Committing to help out with my community is something that I feel is what I have
to do. I've always told myself, if I have the ability to do
something I have to lend the hand because every hand counts. Making
sure my community is under control is in everyone's hands who
attend and my hands are always busy. I want people to realize how
much they can control if they just apply themselves. I hope that when
looking back I can be a major role model to those who insist on
making a difference.