Name: Alden Liang
From: New York, NY
Grade: 12
School: Stony Brook University
Votes: 5503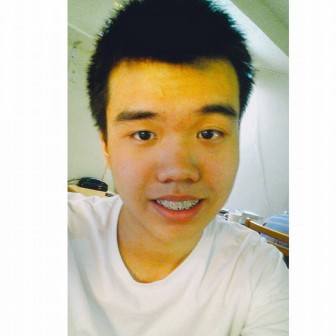 Alden
Liang
Community service is important because it allows me to do something I love. For
someone who has an interest in art, I took initiative in choosing to
be a teacher's assistant at an art class in the New York Chinese
School. I have been volunteering at the school every Saturdays for
2-3 hours from September to June 2016. It is nice getting to know
every student since they all have their own distinct personality.
Sharing my drawing strategies and assisting students with their
artwork in exchange for a smile on their faces makes it hard for me
to leave the school. The image of their radiant smiles motivates me
to get out of bed early to see them.
Community service has allowed me to create this environment where all of us at
the New York Chinese School cooperate and have fun. When a kid
misbehaves such as throwing a crayon across the classroom, I like
being the person to teach the kid what is acceptable to do and what
is not. I learned that these children are trying to reach their full
potential so they still have a lot to learn and I am glad that I get
to help them grow through community service. With a lot of corruption
currently in the world, I want to be a positive influence for them –
I emphasize the importance of education and I enlighten them about
good manners.
This past summer, I worked with scientists from Rockefeller University on
a science research project – using aquatic environmental DNA to
detect vertebrates in bodies of water. We were able to detect and
learn about endangered species in Central Park. I shared my research
with my family and friends to enlighten them about the importance of
preserving species. I want to help conserve the environment and
protect the animals that make up the environment. I aim to help build
animal shelters to reduce the existence of species.
The environment matters so much because it is where organisms live,
breathe, eat, etc. Our lives are dependent on the well-being of all
the species that inhabit the Earth. Scientists have only discovered
about 15% of all the different species on Earth. With my
environmental project, this percentage can increase significantly in
the future. Forward looking, I hope to see human beings functioning
in cooperation rather than in competition. I also hope to see people
around the world understand the negative consequences of human
activities and comprehend the economic and biological importance of
preserving resources.