Name: Emilie Kamieniecki
From: Mount Clemens , MI
Grade: Freshmen
School: Siena Heights University
Votes: 0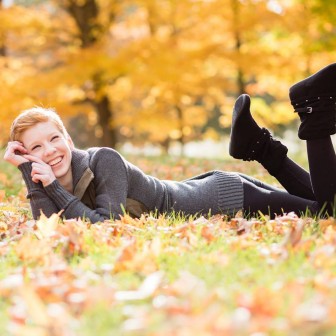 Changing The World With A Paint
Brush
With my career goals the volunteering comes into play due to my career being in the arts. I
will be a Graphic Design major for four years at Siena Heights
University. In college I will be learning art history and learning
different forms of art while attending college.
I have chosen to volunteer in helping abused children, abused women, and the
handicapped to escape the real world for a few hours to enjoy art.
I've chosen to volunteer in the art field due to my own self using
painting, drawing, and graphic design to rid myself of my anxiety.
Art is something that also triggers parts in the brain that make
people become more peaceful and feel at ease. Seeing the children and
adults smile at their works of art makes me feel like I can make
anyones day by simply handing them a paint brush. The encouragement
people feel after being complimented on their own creation makes them
feel in control of something so little and so big at the same time.
Being able to spend at least twice a week and two to four hours with
people who need an escape made my day.
I would be responsible to set up the art supplies on the tables for everyone coming, passing out extra
supplies if needed or asked for, and clean up after the little art
class was over and everyone left. Having this experience makes it
easier for me to adapt to a job ethic. I have also learned that art
can make things float away for the time being. Art can help people in
many different ways that you wouldn't even think would help a
person. The only big challenges that I have encountered while
volunteering is making sure that everyone felt free to express
themselves through their art and not feeling overwhelmed with
everyone else's creations.
In the future 'looking forward'
I see a very big chance of myself becoming successful and working a
job that I will love. 'Looking forward' to me means the future of
how you think your life will turn out after studying in college. I
seek to change the way little boys and girls see their bodies due to
the impact social media has on stereotypes, body image, and gender
roles. I would like to stop the idea of you have to be proper and
wear pink to be a girl while you have to be strong and wear blue to
be a boy. In ten to thirty years from now I hope that my volunteer
work impacted those who were positively affected by it. Hopefully
those people take the good karma and spread it to others so they can
have a positive impact in their life. I follow the phrase that says
'Throw kindness around like confetti'. I truly believe if you
show kindness to one person they pass it on and then it comes full
circle to those who keep kindness open to others.