Name: Stephanie Balkaran
From: Jamaica , NY
Grade: 12
School: Hillcrest High School
Votes: 40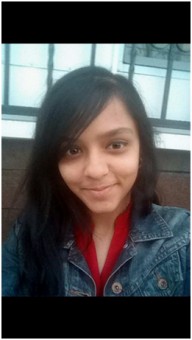 Throughout my entire high school career, I loved helping my peers with living
environment, chemistry, anatomy, physics, nutrition, health
professions, medical laboratory techniques and biology. The lead
chemistry teacher at Hillcrest High School recognized my eagerness
for sharing my knowledge and recruited me for a program designed to
help students with science courses. I seized the chance to join the
Pre- Med Undergraduate Mentorship Program (PUMP) and savored the
forty five minutes of every day because of my desire to become a
surgeon. My position as a PUMP tutor consisted of mentoring on
dissections, chemical bonds, disorders of the human body, scientific
theories, chemical formulas and genetics.
PUMP opened doors for many students, including myself. During my lunch
period, I would report to a class of students who had their fill with
the aggravations of misunderstanding their lessons. Mine and my
peers' frustration was that there simply was never enough time. We
would try our best to beat the clock, but I insisted that they fully
comprehend the material before we proceeded. Many times, I sensed
their irritation with the time invested, but I knew that it was
better to teach wholeheartedly, rather than to waste time in vain.
This extracurricular opportunity became very valuable to me because it
molded me into a more appreciative individual. I felt very lucky to
be in a position to assist my peers and to witness them growing and
even accelerating in their science classes. It is true that I learned
just as much as my peers did during these tutoring sessions. Instead
of academic lessons, I learned about ambitions and how the effects of
small gestures could change someone. I had a share in the education
of other students and I would never have guessed that PUMP would have
impacted my life in the way that it did.
My eyes were opened by the chance I received and if given the
opportunity, I would do it all over again. If I could meet with my
peers whom I tutored in decades to come, I'd like to think that the
PUMP was responsible for them believing in themselves and remembering
that their struggles could always be turned into strengths. I'd
love to see them thriving and possibly pursuing careers in
science-related fields. My actions can only be seen as forward
looking and ambitious because of my intentions to help my peers
persevere to graduate on time with their Regents Endorsed Diplomas.
In my opinion, forward looking is best described as being able to
seek change and reform and bringing about new insight. The program
was able to accomplish many of my peers' goals of graduating and in
an effort to help them, I became humbled with the knowledge that I
was allowing them to have an actual chance at employment and pursuing
their dreams, whatever they might have been. I wasn't creating
doctors and researchers, but something small turned into something
meaningful; and for that I will be forever grateful to the PUMP.