Name: Kierra Mariel Crocker
From: Courtland, VA
Grade: 12th
School: Southampton High School
Votes: 0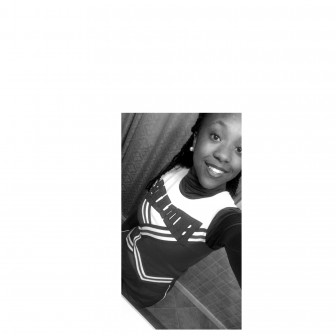 Working with children brings joy to my heart. I am extremely grateful to
have had the opportunity in my Senior Achievement class to volunteer
at the local elementary schools. Senior achievement is a class
designed to help seniors succeed, prepare for college, and engage in
volunteer activities. From October to January every Monday and
Wednesday that I attended school, I would leave in second block to
volunteer at Meherrin Elementary. As a volunteer for Mrs. Vandyke's
Kindergarten class, monitored stations, worked with kids one on one,
and helped groups of kids with reading. At first it was difficult
managing multiple children at once and being attentive to each
individual child, this was my biggest challenge, but with time it
became easier. The biggest responsibility I took on was working one
on one with the kids who needed a little more special attention than
others. Those children did not have learning disabilities, they just
needed someone to take the time out and work with them. In no time I
started to see improvement, kid who struggled with counting had begun
to say their numbers with ease, others who hesitated while reading
became more comfortable while going through the pages of the books.
I was amazed to see how intelligent the kindergarten students were.
Watching them improve day in and day out was a heartwarming
experience and words cannot explain how much working with those
children meant, and still means to me.
I signed up for Senior Achievement because I knew I loved working with
kids from past experiences volunteering at a local ranch called
Grazn' Acres. Grazn' Acres is a nonprofit therapeutic horse
riding center for children with physical, intellectual, and learning
disabilities. This is where my passion for volunteering to help
others in need started. I have always loved helping people since I
was younger so when I was faced with the opportunity to volunteer I
took it and ran with it. Being there helping the special needs
children and seeing the smiles on their faces is what motivated me to
continue doing volunteer work, especially dealing with children.
Everyone should do volunteer work at some point in their life, even
if it's for a short period of time. Knowing that you were able to
help someone is what makes it all worth it.

The most important piece of information I learned from these volunteer
experiences is that the development of a child at a young age is
critical in their lives. Children are our future and we need them to
become smart and successful adults who could someday change the
world. Their first steps to success are the basic principles they
learn in elementary school, which they will carry through life.
Realizing that I played a part in this portion of their lives is what
gives me the most satisfaction. The only prize I need is the
intrinsic reward of knowing my small deed may have made a big
difference in someone's life.