Name: Sarah Parshall
From: Riverside, California
Grade: gymnastsarah@yahoo.com
School: gymnastsarah@yahoo.com
Votes: 0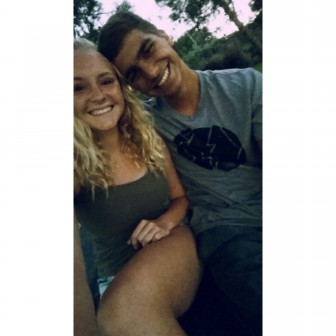 I'm sure that the common theme derived from these applications is that
one hopes to change the world. I, however, aim differently. While I
am in complete agreement that the world is in desire need of a hero,
I believe that in order to make a bigger change, one needs to start
small. Over the last few years, I have been a consistent volunteer at
the Grove Community Church in Riverside, California. Some of my job
isn't exactly glamorous, cleaning, for example, but I value the
time I spend with these children. Participating in activities,
spreading the word of God, and leading elementary school kids into
accepting The Lord into their lives have been the most inspirational
and meaningful moments in my life. I cherish these children so close
to my heart, and my biggest goal is to reach every one of them in a
way that others cannot.

I have always had a passion for working with children and over the last
five years or so, I have grown in my ability to not only watch over
them in a protecting way, but also to teach, whether that be to swim,
to read, to understand the bible, or even just to guide them through
the everyday struggles of the growing kid. The children that I have
worked with have taught me more than I will ever learn in a
classroom; they have taught me creativity, different ways of thinking
and approaching problems, a new level of caring for other people, and
simply how to enjoy being yourself. Watching the children I have
worked with grow over the last few years has been more humbling than
any other experience. They continue to amaze me with their caring
hearts and bright eyes that are eager to learn.
I plan to major in Psychology, and I hope with the knowledge I attain
from these courses, I can expand my goal into reaching the hearts of
children with special needs. Every mind thinks differently, and while
some people have trouble understanding why a child thinks the way
that they do, I hope to open the door to understanding. I aspire to
guide children into leading a new generation full of acceptance,
curiosity, kindness and an eagerness to learn about the world around
them.