Name: Lauren Seroyer
From: Lawrenceville, Georgia
Grade: 11th
School: Peachtree Ridge High School
Votes: 0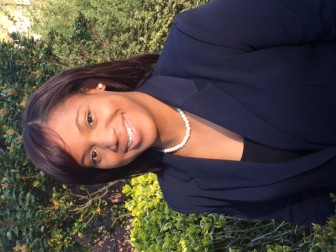 Why I Choose To Give Back To Society
One of the largest aspects of giving back to society includes finding
your passion. Everyone has something they love to do, and this could
somehow connect to one day being able to give back to society, and be
confident and happy while doing it. The quote "Do what you love,
and you'll never WORK a day in your life" definitely applies to
"finding your passion". When you find something that you're
good at and passionate about, let this be your passion. A few of my
hobbies include my interest in fashion, helping others, and being a
leader. I'm passionate about all of these, but I feel that "helping
others" has become one of my main passions. An action that I've
taken to accomplish giving back to society while helping others
includes my creation of a confidential food pantry that will be
located in high schools throughout Gwinnett County, GA- the Community
Assistance & Resource Effort (CARE) Closet. After an interaction
with one of my classmates telling me that he didn't get enough food
to eat at home, I knew I had to do something to help both him, and
other students at my school who may also be food insecure. Through
the CARE Closet, I've found a way to take my passion, and apply it to
making a difference in my community. In April 2016, I was supported
in my effort to help by United Way. They believed in my efforts and
awarded me with a $25,000 grant to expand my CARE Closet project.
Growing up, I've learned to do for others what I would want done for
myself. The action of giving back to society includes helping others
who may be less capable, so the creation of the CARE Closet is my way
of "giving back to society". When I think of giving back, I think
of the many different ways I can help, whether it is to my community
as a whole, or giving back to one individual. While giving back, you
should never expect anything in return. This is simply you doing
someone else a kind favor, from the kindness of your heart. Founding
CARE Closet has allowed me to give back my peers. Part of giving back
to society includes making others feel comfortable. Providing
students with 100% confidential access to the CARE Closet makes
families feel better and more secure because they have some type of
assistance they can rely on. Giving families in need a way to get
food so that they can eat allows the children to do better in school,
which results in a higher academic success rate. Parents who no
longer have to worry about where their family's next meal is coming
from be less stressed, and able to focus on other important things,
for the good of the entire family.