Name: Horacia Summers
From: Hollywood, Fl.
Grade: 12th
School: Hollywood Hills High School (Military Academy)
Votes: 0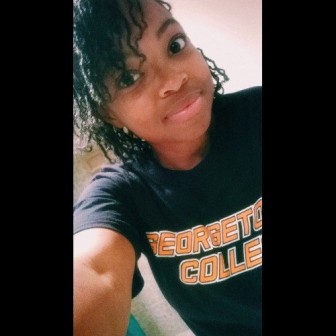 Horacia
Summers
31
Aug. 2016
Why
did I choose to make a difference in my community?

Imagine the chance to make one decision and be able to make a difference in
the lives of others within the community. Believe it or not, this
isn't some sort of superpower or fairytale dream. Volunteering is
offering your help to the community free of cost and should be a
learning experience for those who participate. Personally, I
volunteered with the Knights of Columbus on a number of occasions,
and I must say it was a life changing opportunity. I made the choice
to volunteer with them because they donated to charities and it
allowed me to help others. Giving back to the community was
especially important because it encouraged me to take responsibility
and allowed me to make an impact in my life and those of others.
Responsibility is a key element in volunteer work and an important trait in young
students who participate in them. It allowed me to develop the
ability to act independently and make my own decisions which is a
quality of a true leader who can accomplish a lot. In particular,
when I was helping out with the Christmas event, it was my job to
organize the gifts, decide on the seating arrangements and the food
that would be served. I was determined to do the best I could by
making the right decisions and not backing down from my task. People
can often be selfish, especially the younger generation; however,
volunteering is an eye opener for those who can't see past their
own lives to help someone else in theirs.
Moreover, volunteer work enabled me to make an impact in my life and those of
others. Unfortunately, not everybody is able to afford even half of
what I possess, and they are often looking for a helping hand. It was
hard work organizing events and setting up, but I knew it was for a
good cost to help those who couldn't quite help themselves.
Similarly, my life was changed as well because I no longer felt like
a selfish teenager who would take everything for granted.
Participating in events like this helps build character and has
benefited me to perform better in school, home, and with other
organizations.
In the long run, volunteering has benefited me in a number of ways. Not
only did it teach me leadership qualities such as responsibility but
it also changed me into the person I am today. In the future, the
activities I participate in are only going to help me progress toward
my goals and career. Furthermore, giving back to my community is a
chance for me to continue to develop as a person and leader to
others, which is what "forward looking" means to me. If I were to
come back about ten years from now, I definitely think my volunteer
work would have made a difference.