Name: Jada Rhodes
From: Live Oak, TX
Grade: 10th
School: Judson Early College Academy
Votes: 0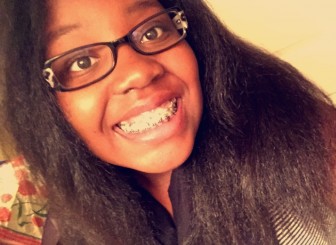 Jada
Rhodes
Classroom
Assistance at Metzger Middle School
Judson
Early College Academy
When I first heard that I would have to complete community service, I
nearly died. At that point in time, I never understood what community
service was. I never understood the impact that volunteering provided
to families and people in general. When someone performs an action
which benefits his or her community, it is known as community
service. Some people associate community service with punishment,
since it is often offered to small-time offenders as an alternative
to fines or jail time. However, community service can also be
self-sacrificing, and it is a vital part of many small communities.
Getting involved in your community makes it healthier and livelier,
and numerous organizations around the world support community service
activities. In this report, I will discuss with you my community
service activity, the skills I brought to the job/ some I've
acquired, and the impact I believe I had on the community.
When a teacher addressed that we must have 10 or more hours over the
summer, the first thing that came to my mind was volunteering at my
old middle school. It was perfect because of the fact that Judson
Early College Academy lets us out of school one week earlier than the
rest of the district. I knew that many teachers would need help since
this was the last week of school. They would either need help with
finals or cleaning up their room for summer break. Many JECA kids
were fast asleep when I was doing community service. For three days
(June 1st– June 3rd),
I woke up at 6:00 a.m. to go and help various teachers for 8 hours
each day. This experience was very interesting due to the fact that I
interacted with old/new teachers and 6th-8th
graders. All of the students and staff were very surprised to see an
old student come back because no one really does it anymore. They
would ask numerous questions like: "Where did you come from?",
"How is it?", and "Why are you here?" I seriously felt like a
star! After considering all of my options, I decided to help 2
teachers. I helped my former Algebra I teacher, Mr. Arce and my
former Skills for Living, or Home Economics, teacher, Ms. Auchter. I
spent more time with Ms. Auchter than I did with Mr. Arce,
unfortunately. The activities I did with Ms. Auchter consisted of
cleaning/organizing her room, classroom management, field day
preparation, and cleaning her kitchens. With Mr. Arce, I mainly just
helped him finish and pass out yearbooks. Since I helped complete
these activities, I can tell that it took a BIG load off of their
shoulders.
To this community service project, I believe I brought a few good skills
to the table. Things such as Communication skills: The ability to
listen, write, and speak effectively played a big role.
Analytical/Research skills: At many points in my volunteering, I
needed to assess a situation, seek multiple perspectives, gather more
information if necessary, and identify key issues that needed to be
addressed. Computer/Technical literacy: I also needed to have a basic
understanding of computer hardware and software, especially word
processing, spreadsheets, and email. Flexibility: The ability to
manage multiple assignments and tasks, set priorities, and adapt to
changing conditions and work assignments was also a key element.
Interpersonal abilities: Lastly, the ability to relate to my friends,
inspire others to participate, and mitigate conflict made this
volunteer experience all the more memorable.
Some skills I learned from this experience were self-esteem (Leading a
community service effort is a fantastic way to build self-esteem.
When you can see and quantify the difference you have made, you feel
like you can do anything.), emotional intelligence (Because of the
interactions with people during the community service project, you go
through a wide range of emotions, and have to learn to understand and
manage those emotions real-time.), empathy (Going through the process
of developing and executing a service project gives you the
opportunity to connect with what others are going through on a deeper
level.), and leadership (Having the opportunity to take on a
leadership role helps to put everything together and be prepared for
the future.)
From doing this community service activity, I believe that I have impacted
the community fairly well. I believe I have influenced some adults
that there is hope for this upcoming generation. I have made their
last week of school easier and more influential. I can say that I
will definitely be doing this again every year due to the joy and
happiness that this has brought to many teachers and staff.