Name: Anthony Hu
From: Alhambra, California
Grade: 9
School: Alhambra High School
Votes: 0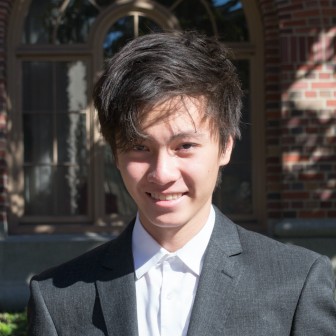 I was a bright, driven individual when I first entered my high school
life. But as I stepped closer and closer to my college years, I
worried that I wasn't doing enough. As a result, my motivation
would begin dwindling away.
"I
really enjoy helping people, I should volunteer at the hospital."
"Oh,
I know relatives with cancer, I'm going to help raise money for the
cause."
"I
need to impress the admission officers at Harvard."
"This
service would look fabulous on my college application."
"Volunteering
here will definitely make me look spectacular."
These words were engraved into my mind every time I pass by another
volunteer opportunity. Whether it was to support cancer patients and
survivors at the annual Relay For Life or helping a local church raise money or even assisting in a citywide council election, I began enlisting in things I didn't even know
about, just for the sake of college applications. I volunteered in
areas that my interests are far from, and it was then that I lost my
path.
Continuing to pursue my dream colleges, I took it upon myself to join a service
club. Unlike many others, I signed up for a club that was designated
towards my interests – helping animals in need. When I was accepted,
I would look around me and see the faces of "animal lovers,"
people who, like me, had a passion for animals and their well-being.
I felt like home! I enjoyed my time there, spending weekends at
statewide events, to meet pets of all kind, to greet new faces. I
loved spending time with my friends. I loved my club. But over time,
I started attending services depending on if my friends were going
too, instead of basing it on my passion that led me there in the
first place. It was then that I lost my vision.
As I volunteered more and more, I became more aware of the issues
surrounding my community, our American society, and that got me
thinking about why I started volunteering in the first place. I would
then look back at the dozens of services I went to with my friends,
the dozens of services that I rushed through for collective hours and
some recognition. It was no longer about the cause, it became all
about me.
Throughout, my freshman year, I volunteered about 200 hours. Evidently, the
biggest challenge was finding myself, finding my passions, a reason
to volunteer because when you do, you gain the most satisfaction
volunteering for a cause you love. Through volunteerism, I discovered
my passions, and if that isn't the most valuable lesson life can
teach us, then I don't know what is. We have to remember why we do
what we do. When we work for our community, everyone sees the
difference. When we work for college applications, only the admission
officers glance through your hours. At the end of the day,
volunteerism should be about your communal cause, not just for your
college causes.