Name: Lauren Seroyer
From: Lawrenceville , GA
Grade: 10th grade
School: Peachtree Ridge High School
Votes: 0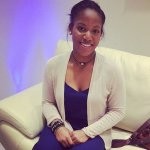 Youth
Forward Scholarship 2016
After engaging in a conversation with a classmate telling me that he didn't
have enough food to eat at home, I chose to volunteer in the area of
hunger. Last year, I created and implemented The
Community Assistance
and Resource Effort
(CARE) Closet.
The CARE Closet is a "confidential mobile food pantry" stocked with
non-perishable foods for any student who is in need of something to
eat at home, but may be too uncomfortable to voice their need or may
not know where else to go for help. The CARE Closet is located in
the counselor's office in an isolated and confidential area where
students can come in and receive food items that they are in need of
and can take it home to their families. Since this is an initiative
that I have created myself, I'm constantly volunteering, as I
create donation boxes, encourage others to donate, as well as
maintain the Closet to make sure that everything inside is good as
far as the expiration dates. As the Founder of this organization,
these will always be considered my responsibilities surrounding my
volunteer work.
My biggest challenge while implementing this project at my school was
making sure that students knew that there was always someone in the
school to help them, no matter what their needs were. Although high
school students aren't always comfortable speaking up about the
needs, I wanted to make sure that they knew that the CARE Closet
process is a completely private process, and the only person that
would ever know that they are in need is the counselor, which would
be who is providing this confidential access to the students. As I
sit down with my counselor and we discuss the progress being made
with the project, knowing that I am helping so many students along
with their families and hearing about the looks on their faces as
they discover this confidential way to obtain food items has
definitely been what has given me the most satisfaction as the
founder of this project.
After implementing the CARE Closet at my school, I've gotten a better
understanding of what it means not to ever look down on anyone. I
now understand how important it is to give back to my community, and
to always help the person next to you, because you never know what
they could be going through.
Creating a nonprofit has allowed me to put things like marketing and
advertising, maintaining a brand into perspective. I would like to go
to school as a marketing or business major. This would allow me to
obtain a position in the fashion marketing industry, what is what I
really would love to do.
I hope to seek more student success in the years to come. "Forward
looking" to me means that something will benefit more than just the
current moment in time, and the CARE Closet is something that
provides a simple fix to an issue that is and always will be a
worldwide issue.