Name: Ajay Ralh
From: YubaCity, California
Grade: 10th
School: River Valley High School
Votes: 0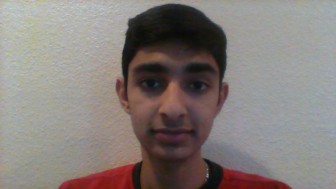 Ajay
Ralh
8/27/16
Being involved in your community helps you be known around your community.
People will see you around and say things like "Hey! I know you,
you're that one kid who is always volunteering at the church, you
are a nice kid keep doing what you are doing." Commendations like
that inspire me to do more for my community. I volunteer at a local
temple called "Shri Guru Ravidass Temple" I walk in the eating
hall asking people if they would like any food or something to drink.
Some people respond by kindly saying no and giving me a smile, I
volunteer usually every Sunday for about an hour. When I volunteer I
ask people if they need anything and I bring it to them, once the
program is over and everyone leaves I usually help clean up and then
do other tasks the committee members ask me to do.
I love talking to the people but sometimes it gets difficult because my
Punjabi isn't as great as everyone else's and I don't
understand what they are saying and vice versa. Even though that
happens I still get the satisfaction of putting a smile on someone
else's face just by asking if they need anything. It makes me feel
happy knowing I can make others happy just by asking them if they
need anything. Doing this I have learned how to communicate with
others more effectively and it has made me more open to meeting
strangers and having conversations with them.
Looking toward the future I see this activity as "forward looking"
because when I look back at these activities I will remember how it
felt to just help other people when they needed something and that
will motivate me more to help others and be kind to others. "Forward
looking" to me means looking forward to see how your actions can
impact someone and how that someone's actions can impact others, I
look at it sort of like a ripple effect of good deeds. I believe when
I go back to the temple in twenty, thirty years my volunteer
activities will have made a difference because the kids see what we
are doing and they learn from us so I do my best to be a good role
model figure. I believe the kids will do what I currently do and that
is to help others and be kind to one another.