Name: Lansana Sapateh
From: Baltimore, Maryland
Grade: 12
School: Morgan State University
Votes: 0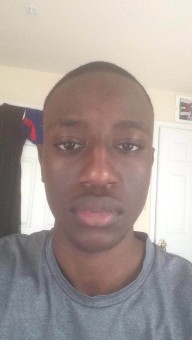 Hello, my name is Lansana Sapateh. I recently graduated from Charles
Herbert Flowers High school in Springfield, Maryland. I am attending
Morgan State University. As a teenager, volunteering is very
important.
Volunteering allows students to get involved with new things and
develop technical, social, and academic skills that can't be taught
in a classroom environment. Whether you're helping out at your
local library or tutoring underprivileged kids, volunteering allows
you to experience different environments and situations. Volunteers
create better environments for others; they create healthier
communities, and they brighten lives. No matter the age, building
relationships with people is crucial. Not only does the volunteer
work you do as a student show who you are as a person, but it
reflects many positive character traits. Volunteering allows you to
meet a wide variety of people from all sorts of walks of life. Also
charity work gives students opportunities to test out a desired
career path. Concurrently, it gives them an edge on their resume.
Getting involved with an organization that shares similar ideals and
interests is an important step for students. At a young and pretty
inexperienced age, volunteering is an excellent gateway to the
workforce.

For me, I volunteered at a children's summer playground camp at
Phyllis E Williams elementary school. I chose this opportunity
because I like working around kids. Also I feel that kids are
comfortable with me around and I know to the correctly interact with
them. During this time, I had to manage and control several
activities that these children were involved in. I had to make sure
that it was a fun but safe environment. One of my biggest challenges
was dealing with trouble makers. Some kids enjoy causing problems and
that's not acceptable. I make sure I sit them down and let them
know what they are doing is wrong and shouldn't happen again.
Seeing these young children smile and laugh satisfies me the most
about this job. Just knowing that I am helping them enjoy life makes
me feel better. From this job, I have learned to become a better
leader in the future.