Name: Wisline Mothe
From: St. Thomas, VI - Virgin Islands
Grade: high school senior
School: Ivanna Eudora Kean
Votes: 1830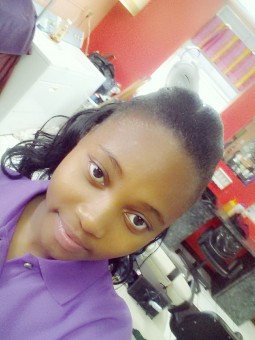 Community
Service
I have to admit that I was not enthusiastic when I learned that as a
high school student I would have to complete 100 community service
hours. That could be 100 hours I spend at my job making money, having
fun, or just plain sleeping. It seemed like it would be a big waste
of my time.
I did my community service hours at Curious George daycare. I have four
younger siblings so I figured that working at a daycare would not be
anything new for me. In many ways, I was correct. I assisted in
cleaning up after the children and I supervised them while they were
engaged in their activities. I helped with their daily coloring
assignments. When I went in the morning, I played with them.
However, I unexpectedly learned much from my community service experience. First, speaking from experience, I know that little children can be a
real handful. Surprisingly, I really enjoyed my time at the daycare.
I liked coming to work and seeing their little eyes light up when
they learned something new. They also show me and the adults respect
which is unfortunately lacking in high school. I have never
considered early childhood education as a career path before, but now
it is one of my options.
Second, I realized that daycare centers and preschools are an invaluable
community resource. Ideally, one parent will be at home to take care
of the small children. This is impractical today; both parents have
to work and sometimes at two jobs. Daycare personnel have the
responsibility of getting youngsters off to a good start in life.
Preschool teachers not only teach academics, but also have to
instruct them in manners and etiquette.
By helping others, I have grown as a person. I feel honored that I have
played a part in shaping these youngsters' lives. Initially, I was
thinking about my needs and my wants; now I see that I can really make a difference in other people's lives. It's important that we all give back to others and
not focus only on ourselves. Volunteering has had a positive
influence on me. My only regret is that I hadn't started sooner. I
would have been able to devote more time to helping and teaching
these young minds.