Name: Kravchenko Valeriia
From: San Diego, CA
Grade: English as a Second Language Level 6-7
School: San Diego Continuing Education
Votes: 0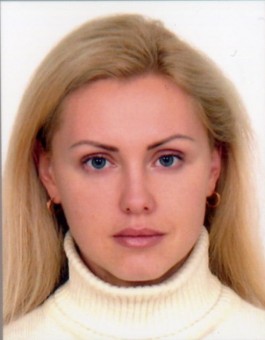 Valeriia
Kravchenko
Youth
Forward – Scholarship Opportunity for Exemplary Volunteers
San
Diego Miramar College
Fall
2016
My
Contribution to Local Community

As long as I remember myself, I have been involved into the music world.
At first, it was singing, dancing, than playing piano. I successfully
graduated from professional music school for talented children in
Ukraine, my country of origin. One and half year ago, I came to the
United States with my husband and daughter. While I was learning
language in ESL class "Transition to College" in the San Diego
Miramar College, I tried to become an active member of community. For
that purpose, I started volunteering.
There are multicultural population in area where I live. Two times (in
December and May), I organized music entertainments for children in a
guest's space in our complex of apartments. Children from Indians,
Korean, Mexican, Russian, Ukrainian, Belorussian, Estonian, American
families came and enjoy the concerts. Furthermore, there are several
cultural centers for children that are supporting Russian language
and culture. Among them Vunder Kid, Teremok, Russian Life Educational
Center. Because I had have eight years of music teaching experience
in Ukraine, I decided to stay in a music field. I have been
voluntarily leading music activities in all those centers for more
than a year. I am volunteering six hours per week, two hours weekly
in each center. I teach children of different ages popular Russian
and Ukrainian songs, music games, how to follow classic compositions
with a percussion band. My biggest challenge was the interaction with
children who had difficulties in learning. There were more than one
language in their families, so they could not choose one to talk. At
the same time, it brings enormous satisfaction to observe how these
children slowly but surely start speaking. I can admire, that singing
and other music activities help them in pronouncing the first
syllable in words they want to say.
From my volunteer experience, I learned to do something towards the goal
every day. Moreover, even if sometimes I feel that the progress just
snail, from the direction it looks like you move with great strides.
Unfortunately, society today is obsessed with commercialism. Many college students
choose their majors by deciding which careers will pay the most
money. I think it is not really "forward looking" strategy. We
are not learning enough about the nonfinancial rewards in life, about
the joy and fulfillment of helping others. After volunteering
experience in community, I know that my life will never be the same.
This experience has broadened my future and helped shape my goals.
Now I clearly envision myself teaching children to play piano and
sing and helping in a specific way to those kids, who have some level
of disorder. I am strongly believe, that each hour of volunteering
makes a difference in my and others existence. Smiling eyes, kid`s
laughing and shouting will be always in my mind. Even in one hundred
years, we can learn the value of giving to others. In fact,
volunteering can be enjoyable and rewarding experience.