Name: Desmond Smith
From: Atlanta, Georgia
Grade: 11th
School: KIPP Atlanta Collegiate
Votes: 0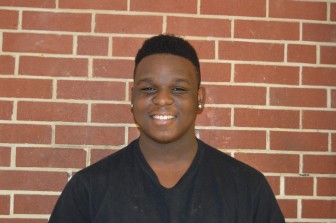 As an only child, I've never had someone to help me with homework, to
play outside with, and to take me places when my parents could not.
Once in awhile, my parents would help me with homework, but once my
parents divorced and were busy with full-time jobs I was on my own.
I'm very proud of myself for being academically sturdy with hardly
any help throughout my three and a half years of high school. Yet, I
know I could have done better with someone's help. There are many
other adolescents who, like myself, felt lonely so I took advantage
of reaching out to other kids to provide the support that I was never
privileged to have.
Although there were plenty of places that I could have chosen from to
volunteer, my elementary school caught my attention. I never imagined
it would impact my life so much or that I would ever influence the
life of so many children. I was assigned to help out the second
grade; these students were very smart individuals, but did not have
the needed support. They had a certain schedule for homework, snack,
and classwork. During the first week working seven hours a day, the
children got to know me. By the third day, I was greeted with hugs
and smiles from beautiful faces. When they needed help with their
homework or classwork, they would come running to me. The looks on
their faces when they finally grasped the material that they did not
previously understand warmed my heart and made me feel better as a
person.
At first, I was very skeptical about volunteering at the elementary
school because I knew I was an impatient person when it came to young
children. In the back of my mind, I worried could not be around kids
for too long. While there were some who tested me, I came to love the
time I spent in their classroom. The love the kids showed me helped
me choose my major for college: secondary education. Every morning, I
could not wait to see those faces. This community service became more
than just something I had to do as a graduation requirement; it
became something I enjoyed doing and defined my future goals.
Volunteering taught me that I should not do things for others just to
receive something in return. Till this day I have great relationships
with that parents and the students.