Name: Tylisha Blackwell
From: Washington, D.C.
Grade: tylisha.blackwell17@chavezschools.org
School: tylisha.blackwell17@chavezschools.org
Votes: 0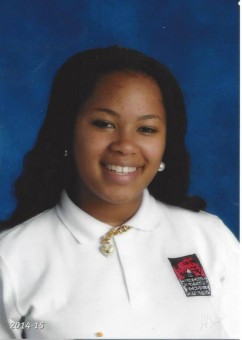 Over time, I learned that life is simply what you make it. It's even
better when you help others than just focusing on yourself. I am
very grateful to have opportunities to participate in such. For the
course of four years, I participated in a nonprofit organization
called My Girlfriend's House. In the program, we did hundreds of
homeless outreaches. I initially began the program for their young
women empowerment. Entering my teenage years, I faced many obstacles
with understanding and being able to positively define who I was.
However, continuing with the program, beginning with my first
outreach I knew that helping others was what I enjoyed doing. . I
attended the program weekly on Saturdays. We completed a homeless
outreach at least once a month.
There were two types of volunteering experiences that meant the most to
me. I participated in passing out hot lunches to the homeless in the
winter and assisting with shelter room make overs for women and their
children. Of course there were different types of responsibilities
that came along. Whether it was to simply prepare the meals or to
pass them out or even both. As far as shelter make overs, I assisted
with donating and decorating. The decorating varied from rearranging
new decorations to the rooms to actually painting and creating
something completely different from where the room began.
As
a volunteer, the most difficult challenges for me had to be hearing
different peoples stories and their struggles. The fact that I
couldn't bring them out of their situation is mainly what left me
heartbroken.
The best thing with volunteering is that you could make someone who is
hurting actually smile. To see people smile through their situation
and appreciate what you are doing for them is the best feeling ever.
Volunteering has helped me figure out what I would like to achieve in life.
Volunteering experiences has helped me understand that I would like
to help people throughout my whole life. From becoming a RN (
Registered Nurse) to one day opening up my own nonprofit
organization.
It's never too late to make a difference in your community or anywhere.
Whether it's ten, twenty, or thirty years from now. Volunteer
experience would always have a positive result in the world we live
in.