Name: Ashleen Chandra
From: Sacramento, CA
Grade: 12
School: Sacramento State University
Votes: 0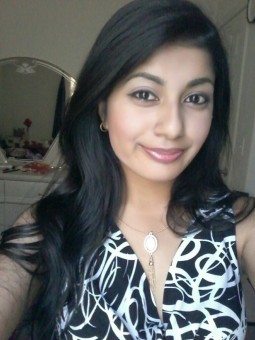 Desire
Fulfilled
"Whatever you can do or dream you can, begin it. Boldness has genius, power and
magic in it", says Sir William Hutchison Murray. Coming from a rural background from the beautiful paradise of Fiji, where community service was very rare to perceive
in fact at most part it didn't even existed; although I always had
a passionate heart towards building a better community.
Moreover, to give back to my community, I volunteered at a religious center, a
religious organization New Life AOG. I volunteered about 2-4 hours on
weekends and about 10 weekends in total to finish my hours because
this organization is only open over the weekend. Here I was assisting
the little children in the Sunday School. I helped the children with
art and craft work, making and serving snacks and also looked after
them. One of the most things that I did was teaching Children to read
and write. This is one of the most aspects of a child's life when
they start learning things. The reason why I chose to volunteer with
the kids is because these children need to have a better future. They
are our future leaders and also so that I would develop a stronger
bond with these amazing children. I
have successfully completed 45 hours of volunteer work (about 2-4
hours on weekends and in total of 10-12 weekends).
Furthermore, as a volunteer my biggest challenge was adjusting to my schedule.
Since this organization is only open on Sundays, I had to leave my
family commitment to part of this service. The most satisfaction that
I have received in my hours of volunteering is seeing the children
grow. I would wake up every Sunday with an excitement that I would be
creating a stronger bond with the children and the teachers at that
organization.
To conclude, I have learned that it is important to serve the community
because technically the community gives us so much in return. There
is love, and togetherness among the people in the community and they
are always ready to help one another in the society. I strongly
believe that giving back to others is one of the greatest things a
person can do. I have learned that giving back to the community is
important because they deserve it. Also, by giving back, we are
helping each other to build a better community. This shows our
support towards the society. As a volunteer, I have discovered from
serving the community, I have the capability in easily creating new
bonds with Children and I can easily understand them. Before I used
to think that children are very hard to handle but after spending
time with them. I have learned that they are so cheerful and fun to
be around with. This has changed my perspective of how I used to see
children.