Name: Christina Lisa Gnanaraj
From: Coimbatore, Tamil Nadu
Grade: C
School: Hebron School
Votes: 0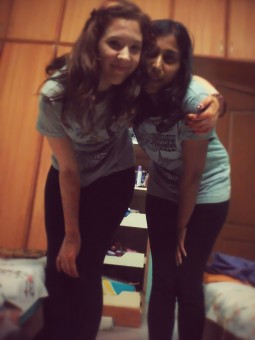 Disability or Strength?
I volunteered at an organisation called SCH for a month; its mission
was to look after abandoned children with special needs. There are so
many needs in India and I knew that I wanted to be able to change
that, give hope to others and show them God's love. I wasn't sure
if I could help at SCH because I had not worked with children with
special needs before but I found that they helped me far more than I
could have ever helped them. They taught me to enjoy the little
things in life; they showed me that it was possible to be hopeful and
positive despite the terrible circumstances that they had to live
through.
The first day I worked there was exhausting and had left me
distressed. Most of the children I had met couldn't walk and some
couldn't even talk. How could a loving God allow these children to
suffer in this way? I battled with this question as I worked day and
night at the children's home and soon enough I began to see the
answer. These children may have been abandoned by their parents and
had disabilities but they were so full of love, hope, joy and peace.
The joy they had was nothing like the worldly happiness so many of us
look for, it was the joy of the Lord and a peace that passes all
understanding.
During my time there I helped look after them, love them and teach
them basic thing such as walking or sitting up straight. I grew to
love them more with each passing day. They had taught me about God's
love in a way I had never seen it before. I worked mainly with the
children who got less attention and it was so wonderful to see what
God did in their lives. One of the beautiful girls at the children's
home had suffered severe brain damage after she had a surgery done
and she did not talk since. After spending some time with her, she
began to smile, laugh and even talk for the first time since her
surgery.
My time there had taught me so many things and had put a passion in
my heart to work with children with disabilities. I myself struggled
through school because I had a learning disability but found that the
people in my life had helped me discover other areas in my life that
I did well in. I want to be able to help other children to overcome
their challenges and discover their strengths.

Even during my short time there I saw so many things change. I
witnessed so many physically disabled children walk for the first
time, I saw their smiles get bigger every day and I saw children
conquering their fears. I hope to go back someday and find that they
go far beyond all they thought they could. They are far more capable
than they think they are and I hope that I gave them a little more
confidence to try those things they though were impossible for them.
Those first steps they took will give them the self-confidence to
walk effortlessly in a few years. It's through their weakness that
God shines the most and while so many of us struggle to accept our
weaknesses, they embraced it. They are God's masterpiece and a gift
to others.