Name: Alexis Rome Franklin
From: Memphis, Tennessee
Grade: Junior
School: Rhodes College
Votes: 0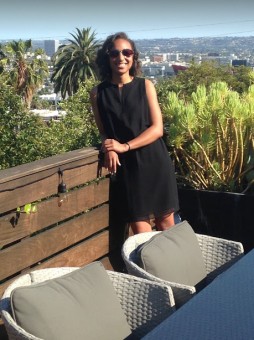 Education is the key to social change and social change starts with our
children. Some of the poverty in our country is due to a lack of
education. This lack of education makes some individuals turn to
illegal actions to solve their problems. An education allows people
the opportunity to be independent, strive for a career, and be a
productive member of society. In order to do away with the
differences between social classes, education is a necessity. If we
truly want the world to be just and for everyone to have equal
opportunity, then education is one of the things that is required.
Education can happen in so many mediums whether it is sex education,
mental health education, or academic education. All of these fields
can help create equal opportunity for all. These are some of the many
reasons why I have committed myself to educating children.
Last summer, I had the opportunity to volunteer at Girls Inc. of Memphis.
While I was there it was my duty to develop and implement educational
lessons that concerned body image, media influence, healthy living,
sex education, careers, and public speaking. Through this experience,
I learned a lot about myself and others. I learned that you cannot
force help onto others. They have to be willing to accept it. I also
learned that volunteering is not an opportunity for you to spend a
few hours helping those in need and for you to walk away feeling good
about yourself. Volunteering is not supposed to be a passive action,
but rather an active role in the lives of others. Volunteering is
about building relationships with those in your community and
figuring out what they need and how you can assist them in the best
way possible. Volunteering is not about making yourself feel good,
but making a difference in the lives of others and your community.

Because I an so committed to those things I learned through volunteering at
Girls Inc., I now spend two hours at a local refugee community center
every Tuesday night and help kids with their homework as well as
tutor them for the ACT. I chose this program, because by coming every
week I am able to build strong and trusting relationships with each
child I help. As a result, they are more eager to learn and trust me
with their thoughts. They know that everyone there loves them and
wants to see them be successful.
From my time volunteering within the education area, I have developed a
passion for improving the lives of children. As a psychology major, I
am especially dedicated to improving the mental health knowledge of
children. After undergrad, I plan to pursue clinical psychology
during graduate school. Mental health is an influential factor in
many areas of life. 1 in 4 people are affected by a mental health
illness at least once in their lifetime. Because, mental illness is
so prevalent, it is important for everyone to know the facts so
everyone can pursue happy and healthy lives.