Name: Eddie Cabrera
From: Houston, Texas
Grade: 2nd Year College Sophomore
School: University of Texas at Austin
Votes: 0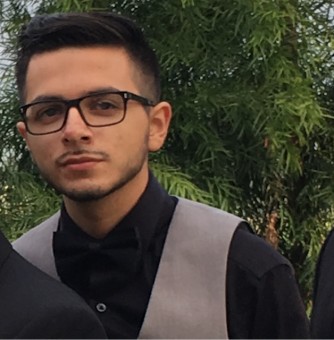 Efforts to Make a Difference
The areas in which I've focused my volunteer experiences extend beyond
one area. If I had to label the type of community service in which
I've partaken, I'd call it an area that "betters the lives of
people." Ever since high school, and now continuing into my third
year of college, I have been involved in a wide range of community
service activities.
Such activities include running booths at school events and local
festivals, donating blood, organizing boxes of food at the Houston
Food Bank, collecting canned goods, mentoring middle school students,
planting trees at Sheldon Lakes, helping setup for marathons and
Special Olympics, donating food and toys, and chaperoning high school
field trips to universities in Texas. A majority of these events were
one-time deals, so it's difficult to describe how many hours per
week I volunteered. With that, the total sum of hours easily
surpasses one hundred hours.

My biggest challenge as a volunteer is having to accept rejection for my offers to volunteer.
One would think that events that are big enough to be held at
stadiums would take all the help they can get. On the contrary, I
have had to accept rejection from events since they claimed they had
reached their limit of volunteers.
As a volunteer, I have come to realize just how many people actually go
out and volunteer at events. Before I became a volunteer, I had
thought that volunteer events would be lucky to receive more than ten
to twenty people. After volunteering at several community service
locations, I realized how wrong I was. Hundreds of people are
volunteers, and if the event is big enough, thousands volunteer.
Seeing our strength in numbers making a difference and setting an
example is what brought me the most satisfaction.
If
I were to be asked if I think my volunteer efforts will have made a
difference in the future, I'd say, "Yes." In the future, the
trees I planted will have grown. The students I mentored will have
grown to become better individuals. The blood I donated will have
extended a person's life. The food and toys I donated would
motivate the receivers to donate later on in their lives. The other
events and festivals will continue to happen due to their successful
turnout rates from their previous years. So, yes, my efforts will
have made a difference. In the future, I hope to be able to inspire
thousands of more people to go out and volunteer in events, while
continuing to participate in such events myself.