Name: Milan Campbell
From: Las Vegas, Nevada
Grade: Freshman
School: University of Nevada, Las Vegas
Votes: 0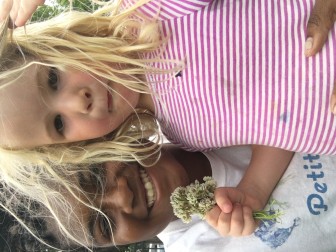 Volunteering was something that I stumbled into and ended up enjoying. I
volunteered at my local boys and girls club, which hosted various
group sports from ages three to sixteen. Their goal was to introduce
kids to sports at a young age and enhance their skills as they grow
older. It's also a means to decide whether they liked sports and
which sport in particular. I am a product of this, playing softball
with my boys and girls club then moving to high school.
The boys and girls club held various sporting events that required food.
My first volunteer job, at the age of thirteen, was being a cashier
at the concession stands of football and basketball games. I
delivered food from the grill to the customer and always ensured
everyone was satisfied. As I grew older, the president of the club
realized I was trustworthy when it came to handling money. Therefore,
I was moved to collecting entrance fees at basketball tournaments and
ensuring parents and family members that their money was going right
back to the program. I spent eight hours a day, every weekend, in the
summer and winter.
My biggest challenge volunteering was that some parents were upset that
the club charged an entrance fee for basketball tournaments. When I
informed them all profit went directly to the basketball program,
most responded rudely and demanded to see my supervisor. My number
one objective was to ensure everyone's satisfaction, so of course I
complied. However, the most satisfactory experience was watching
parents beam because their children were part of a well funded and
organized sports program.

The number one lesson of volunteering was to remain calm and courteous. Even though I faced
rude customers at some points, responding with a smile and respect
usually gives a better outcome and maintains a certain level of
professionalism that is expected. This lesson is useful in my career
field, business management, because there may be times that I would
have to deal with employees, business partners, or customers that are
not the friendliest. These experiences are used to build my
professionalism, rather than be an obstacle and serve as a moment to
act out of character.